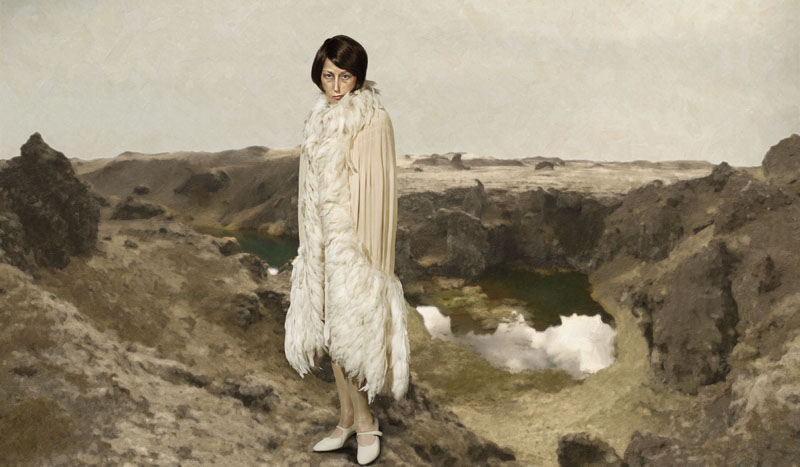 The Broad is to launch its first special exhibition with the works of artist Cindy Sherman.
Starting from June 11th and continued through October 2nd, the exhibition of Cindy Sherman: Imitation of Life will fill the first-floor galleries of The Broad with more than 100 works of Cindy Sherman, one of the most renowned photography artists of our time. Expectation for this special exhibition is increasing as it is the first paid exhibition at The Broad since its opening.
Known for her Constructed Image Photographs, Cindy Sherman mainly features herself in her works in attempt to deliver her consciousness, philosophy, and thoughts to the audiences. According to the introduction to Sherman presented by The Broad, she "proposes powerful questions about identity, representation, and the role of images in contemporary culture."
In various works, Sherman projected herself by playing different roles – a Pin-up girl, a businesswoman, a sexually abused female victim, and more – to engage with contemporary life's mediated personas and stereotypes.
Curator Phillipp Kaiser who organized this exhibition comments that "She is one of the most important artists of our time, with a body of work that exemplifies the Pictures Generation—artists whose work came to fruition in the age of the proliferation of mass media imagery in the '80s, which is relevant to today's image-saturated world."
At Cindy Sherman: Imitation of Life, representative works of Sherman, including Untitled Flm Stills , The Centerfolds , The Fairy Tales, The History Portraits, The Sex Pictures, Clown Pictures will be on display.
Admission to the special exhibition, which is $12 for adults and free for visitors 17 or under, includes general admission access to the museum as well. Visit www.thebroad.org for more information.
Original document available from www.koreadaily.com/news/read.asp?page=5&branch=NEWS&source=&category=lifenleisure.culture&art_id=4268206
Translated and edited by Heewon Kim