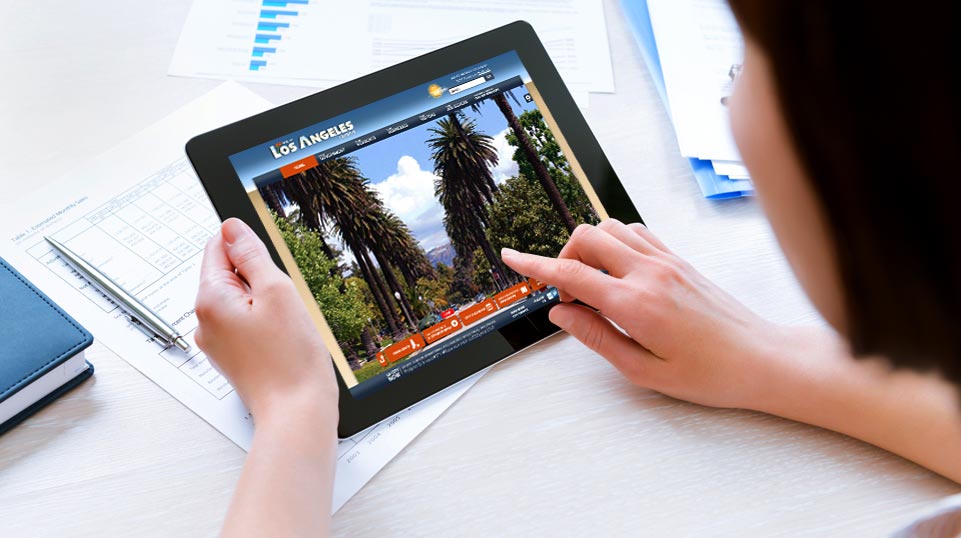 The City of Los Angeles' Information Technology Agency is seeking a student to work in its E-Government and Web Services Section. The section handles City Government websites which include the City of Los Angeles Website and Elected Official Web sites.
This is a great opportunity for talented and highly motivated individuals, who are in the process of completing their education, to gain experience for a professional career in IT.
Eligibility Requirements:

1. Current enrollment in an accredited four-year college or university, has attained Junior or Senior standing, and must maintain 3.0 GPA.
2. Must be enrolled in and successfully complete a minimum of 6 semester (or 8 quarter) units of degree-oriented classes each semester (quarter) while employed as a Student Worker. For quarter system programs, students must attend at least 3 quarters each year.
3. School transcript must be submitted upon hire.
Specific Qualifications:
Applicants should have a working knowledge of at least one programming language (PHP, Coldfusion, VB, VB.NET, ASP, ASP.NET, Java, C, C++ and C#), HTML and Cascading Style Sheets, basic web design skills and knowledge of related software tools. Experience using Dreamweaver, Web Content Management Systems and knowledge of JavaScript/AJAX are particularly desirable, but not required. The student must also have good communication skills and the ability to work autonomously.
Tasks:
The student worker will primarily be employed to assist in the maintenance and support of Web sites, Web Content Management systems, and Web applications handled by the E-Government and Web Services Section. He or she will be required to perform a variety of tasks related to Web site design, development, and maintenance, but may also include general office and clerical tasks, support and training for clients and other related tasks.
Compensation & Benefits:
The rate of pay range is $14.03. Please note that this position is not a permanent civil service position with the City of Los Angeles. Therefore, the position is not eligible for any employee benefits.
Work Schedule:
The student must work a minimum of 21 hours a week and a maximum of 30 hours a week between the hours of 7AM to 5PM on weekdays.
How to Apply:
Email your resume to susan.bautista@lacity.org with an email subject matter of "E-Government and Web Services – Student Worker Opportunity." If there are any questions, please contact Susan Bautista at (213) 978-3392.
Filing Period:
Deadline to apply is May 20, 2016.