Rapper Sleepy has released a new song. As it coincides with his recent virtual marriage to Lee Gook-ju on Korean variety show, We Got Married, fans are taking the new song as a serenade for the bride.
"Oh Yeah," released on December 9, is a song that confesses one's love for his lover. Using his character reflected in variety shows – such as "Seul-Zombie" – in the song's lyrics, Sleepy raps about his sincere feelings of love.
Check out the music video of Sleepy's new release, "Oh Yeah" below!

Many people comment that the song reminds them of his relationship with Lee Gook-ju.
Lyrics like "I'm not good at playing with emotions" coincide with Sleepy's straightforward attitude when he speaks about his emotions in I Live Alone and We Got Married and "I won't let go of our relationship which has started unexpectedly" does so with the two's virtual marriage that started from a joke Sleepy makes in I Live Alone. In several episodes of the show, Sleepy continuously proposes Lee Gook-joo to join We Got Married together, making audiences look forward to seeing the funny yet adorable couple in the show.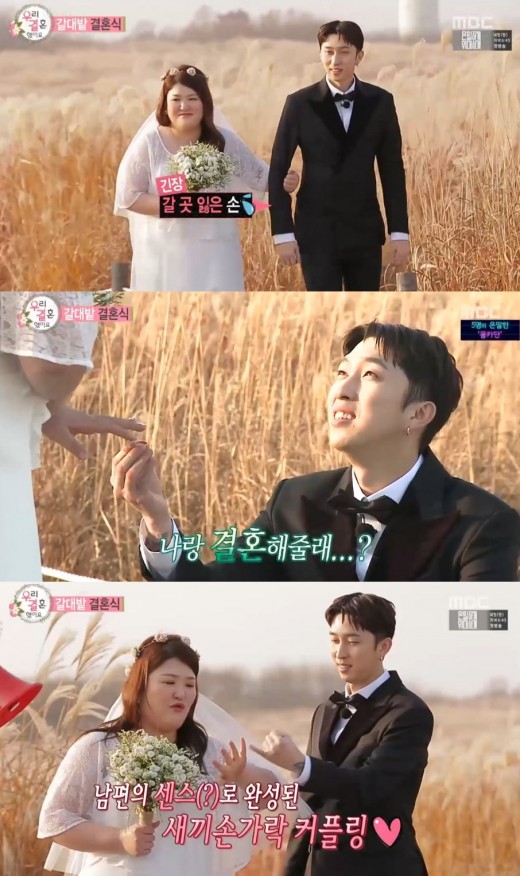 Lee Gook-ju and Sleepy are currently showing the perfect chemistry as a new couple in We Got Married.
By Heewon Kim