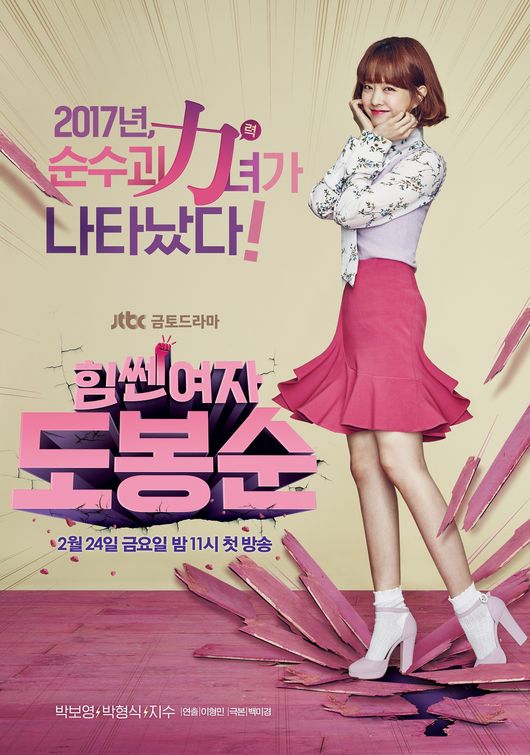 Teaser poster for the upcoming drama starring Park Bo-young has been released.
JTBC's new Fri/Sat drama series, Strong Woman Do Bong-soon, stars actress Park Bo-young for the leading character Do Bong-soon, who is "born with enormous strength." As the actress is known for her perfect conveyance of any given character, her return to the romantic comedy scene is much awaited.
The unveiled poster gives a sneak peek of Park Bo-young's new role. On the contrary to her feminine posture, her feet are breaking the floor, hinting her uncontrollable strength.
The drama follows a triangular relationship among Do Bong-soon, her lifetime crush In Gook-doo (acted by Jisoo) and CEO of a game company (acted by Park Hyung-sik) whom Do Bong-soon bodyguards.
Strong Woman Do Bong-soon premieres on February 24 at 11 PM KST.
Original article by Kang Seo-jung
Translated by Heewon Kim