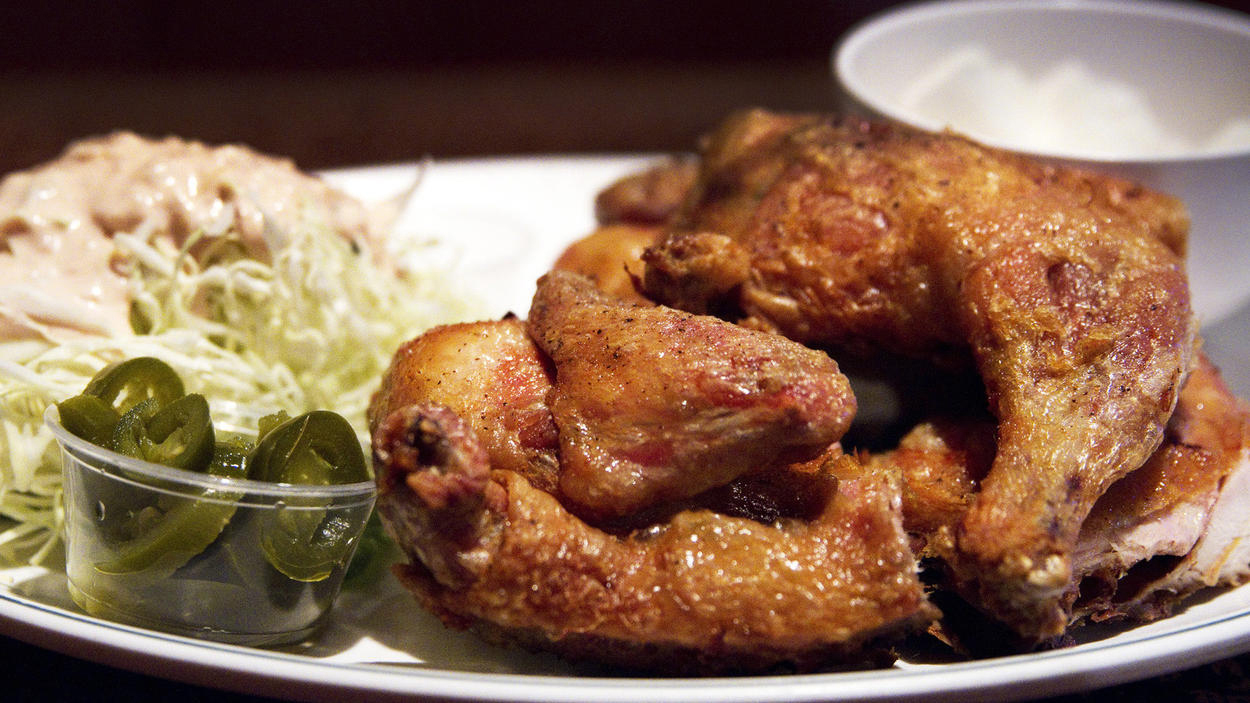 Famous food critic, Jonathan Gold, selected his six favorite Asian chicken restaurants in Los Angeles. For the best Korean-style fried chicken restaurant, Gold selected 'OB Bear' in LA Koreatown.
Gold wrote a LA Times article titled, "Jonathan Gold's 6 favorite Asian fried chicken joints in the L.A. area", and he included OB Bear along with other restaurants such as 'Max's Restaurant' in Glendale and 'Tokyo Fried Chicken' in Monterey Park.
In the introduction of OB Bear, Gold wrote, "A few years ago, there was a fried chicken fever in Koreatown with chicken franchises such as Kyochon and Bonchon chicken. Now, the fever has cooled down, and people are looking for more traditional original fried chicken and seasoned spicy chicken (with beer, it is the perfect match)."
He also added, "the leek pancake that comes with the chicken without any charge is also a delicacy".
Original article available at http://www.koreadaily.com/news/read.asp?page=15&branch=NEWS&source=LA&category=&art_id=4401931
Translated by Audrey Joung