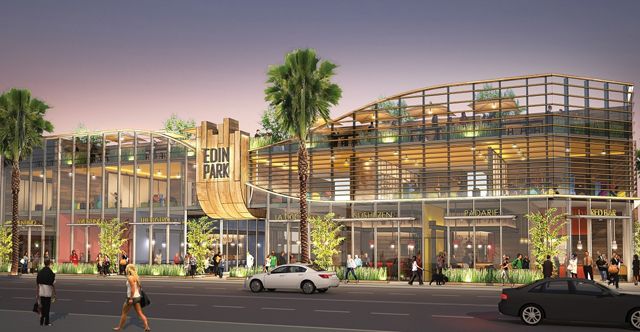 A new massive food hall is coming to the heart of Los Angeles.
This new food hall, dubbed Edin Park, is to be located adjacent to Beverly Center, where reconstruction is in progress.
Although the list is yet to be known, 31 tenants will occupy the two-story building covering 50,000 sq ft total, including 7 tenants on the roof-top floor. There will be a parking garage with approximately 300 spaces as well.
Edin Park, with about 600 seats in total, plans to open late next year.
Original article written by Jin Sung-cheol
Translated by Heewon Kim