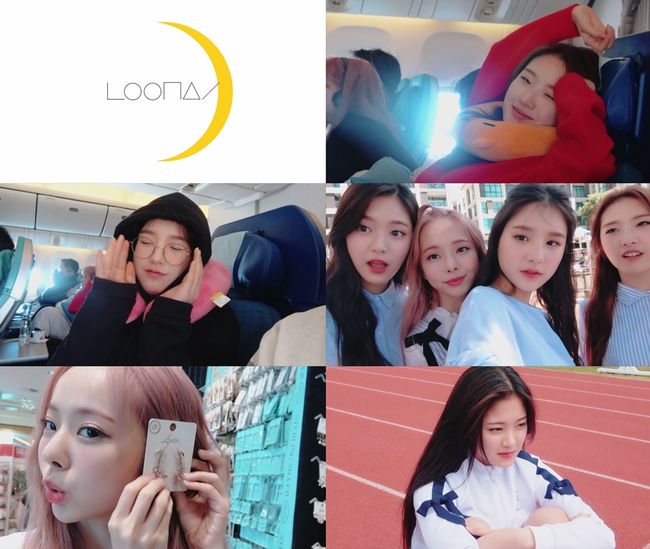 New K-pop girl group LOONA (stylized as LOOΠΔ) shared a behind-the-scene footage for their teaser video.
On March 8 at 12 AM KST, the group's agency, Blockberry Creative, unveiled the video through its official website and social media pages. The video captures members of the first unit, LOONA 1/3, filming the teaser video.
In the video, LOONA 1/3 members head to New Zealand, where they film the teaser and TV commercial. The video also hints the group's debut on March 13.
LOONA 1/3 is the first unit group of the pre-debut girl group LOONA. Since October 2016, the group has unveiled one member at a time, forming LOONA 1/3 with members HeeJin, HyunJin, HaSeul, and Vivi.
LOONA 1/3 will release its first unit album "Love & LIVE" on March 13 at noon KST.
Original article by Jung Joon-hwa
Translated by Heewon Kim