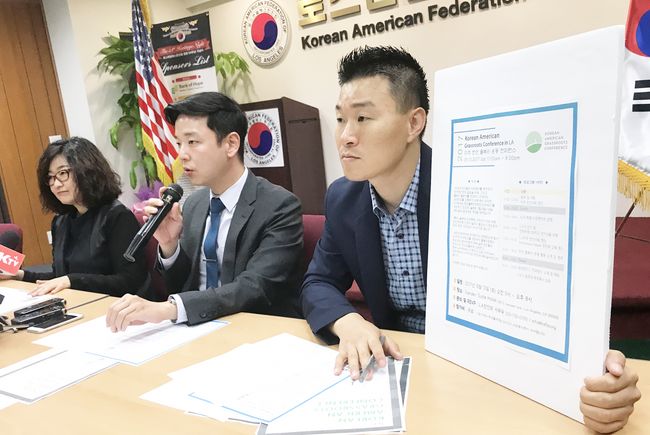 The annual conference to raise the political voice of Korean-Americans has started in various parts of the country. The participants from the 50 states will gather in Washing D.C. on July 24 to deliver their messages to the congress.
The preliminary event was held on May 13 between 11 a.m. and 8 p.m. at Garden Suite Hotel in Los Angeles Koreatown. The event was presented by the Korean American Federation of L.A., Korean American Coalition and Korean American Forum of California to prepare for the 2017 Korean-American Grassroots Conference.
The mission of the conference is to ▶unite the Korean community ▶discussing the current events affecting the community ▶raising the community's political presence ▶deliver the consensus of the community to the government. After starting in 2014, the conference has expanded in size every year.
The Korean organizations based in L.A. discussed the important issues within the community ahead of the conference in July.
"The event will be held from June 24 to June 26," said Korean American Forum of California chief director Hyun-jeong Kim. "Topics of discussions will include immigration reform, hate crime prevention, comfort women, Korea-U.S. alliance and inter-Korea relations."
Korean-American parents can also attend the conference with their children to meet with their local politicians.
▶Inquiry: (323)732-0700
By Hyoungjae Kim