Garden Grove has been chosen as the second home for the "shipping container food court" SteelCraft, following its popular Long Beach location.
The new SteelCraft will be located at 12900 Euclid St, taking up 1.864 acres. Garden Grove City Council and SteelCraft Long Beach signed the contract last week, and the construction will begin almost immediately, and hopefully finishing within 12 to 18 months.
The shipping container court will carry 14 food, drink, and retail merchants, ranging from a craft beer pub to a ramen bar. The dining area will be located at the heart of the village, just like its Long Beach location.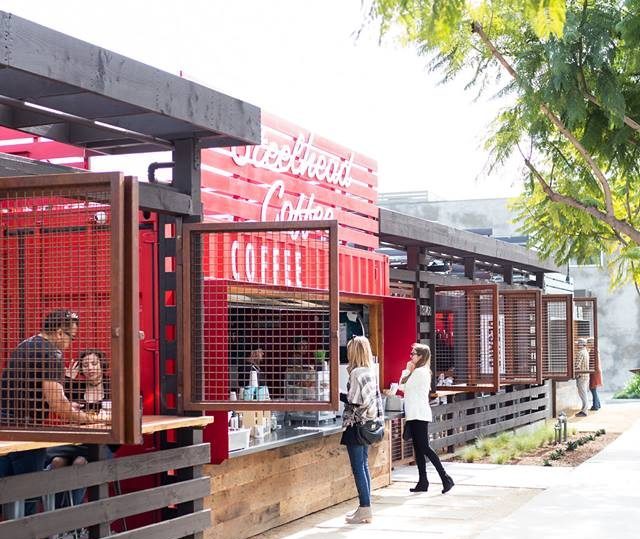 "We're bringing in a new type of food court as a part of our Re:Imagine Campaign," said Garden Grove Mayor Steven Jones. The city explains that SteelCraft's utilization of up-cycling, community engagement, and support for local businesses are in accord with the city's concurrent campaign to renovate the area around downtown and city hall.
The first SteelCraft location opened in February. The fashionable food court is built entirely from shipping containers, celebrating Long Beach's long history of container shipping. Local eateries including Smog City Brewing, Steelhead Coffee, Tajima Ramen, and Waffle Love are now very popular.
Original article by Park Nak-hee
Translated by Heewon Kim