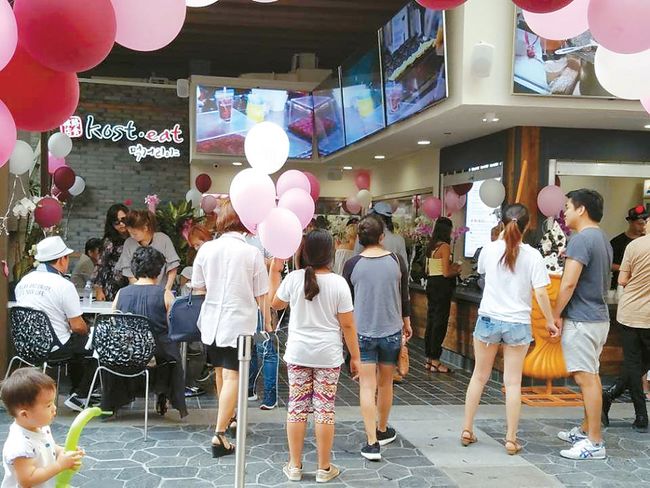 More and more businesses in Los Angeles Koreatown are offering Korean street food. These restaurants serve not only traditional street food items like Bunsik, but also fusion items made with added cheese and spicy peppers.
In addition to Yup Dduk, Jopok Topokki, and Somi Somi, which have been serving customers over years in Koreatown, five more street food restaurants including Hyojadong Chicken, Kost.eat, and Street Food of Seoul launched their businesses recently.
These businesses aim to offer affordable, simple, yet delicious options to customers.
For instance, Kost.eat located in the plaza of Madang Mall brings street food items from Jeonju, one of the cities famous for the variety of street food.
"We're offering items that people previously couldn't find in Koreatown," said Seo Jun-kyu, the owner of Kost.eat. "Items like boongeoppang are popular among Korean customers because they bring nostalgia. The number of customers from other communities is increasing as well."
Brandon Lee of Hyojadong Chicken launched the business after he tasted the item in Seoul himself. Serving six different kinds of chicken skewers, their sales are increasing day by day.
Yup Dduk and Jopok Topokki, which serve Korean street food staples Bunsik, are drawing customers through social media advertisements.
"The number of non-Korean customers increased after the social media advertisement," said Yoon Se-hwan, manager at Yup Dduk.
"The culinary scene of Koreatown, which had been focused on dinner items like Korean Barbecue, is growing various with added snack items," commented a business specialist.
Original article by Jung Hyun-wook