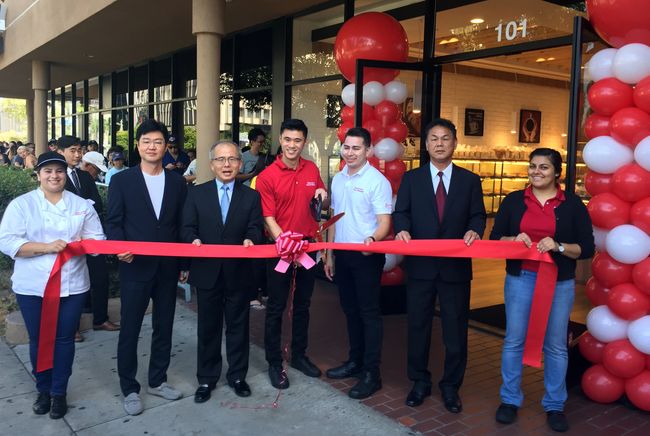 Taiwanese bakery and coffee chain 85 Degree Bakery Café opened its first ever Los Angeles Koreatown store last Friday.
The recently opened location (3377 Wilshire Blvd. #101, LA) is the famous bakery's 28th location in the United States. Henry Cheng, 85 Degree's chief executive officer attended the grand opening party.
"We're continuing to expand to other areas of West L.A. gradually," said Cheng. "Our plan is to have 40 locations within the U.S. by the end of the year."
Cheng said: "We bake over 100 different kinds of cakes and pastries every hour to provide freshness. Our pastries have distinct tastes as they've got the diversity of European, Japanese and Taiwanese flavors."
In addition, the entrance of 85 Degree Bakery will send a warning to many bakeries that have occupied Koreatown for years. Currently, Koreatown has an impressive list of bakeries in the neighborhood, including Paris Baguette, Tous Les Jours, JJ2 Bakery and Cake House.
As of now, 85 Degree Bakery is operating over 1,000 locations across Taiwan, China, Australia and the U.S.
By Sungcheol Jin