Imagine wearing fuzzy socks and drinking hot chocolate while sitting in front of a fireplace. That might suffice for most people, but, in Korea, the cold weather will require you to go the extra mile to keep yourself warm. Assuming that you have your Korean winter food and fashion down, here are 5 popular Korean products you should consider buying in order to survive the cold weather.
Electric Heating Mattress and Hot Water Mattress
Even when bundling up with numerous blankets, sometimes it is just not enough. Therefore, Koreans invest in either electric heating mattresses (전기장판) or hot water mattresses (온수매트). Ever since they have been criticized for releasing too much radiation, electric heating mattresses have now been designed to accommodate this problem while still turning warm as soon as possible once the plugs are connected.  On the other hand, the hot water mattress takes longer to heat up since water is boiling inside once switched on. Although more expensive and noisier, people feel more secure with the hot water mattresses because they are avoiding the radiation risks of the electric mattresses.
Hotdeal.koreadaily.com offers both electric heating mattresses and hot water mattresses at affordable prices!
In-door Tent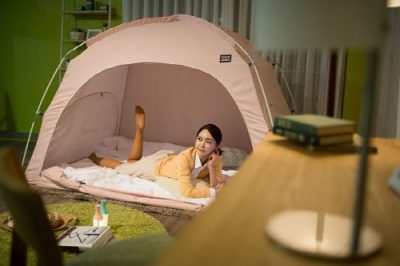 If the mattresses alone are not enough, indoor tents (난방 텐트) are the solution. These are literal tents that can be either placed in the middle of the living room floor or on top of your bed. It behaves like a protector for it blocks the wind in the room and automatically warms up inside as it is zipped up, even if it may take a while. It may look funny, but it is quite efficient and is sold in various sizes to fit singles, doubles or even families.
Thermal Underwear
It's as simple as it sounds – thermal underwear (내복) is worn underneath your regular clothes to keep your body extra warm. Although they can be shaped as regular underwear, some look like onesies that cover your body neck-to-toe.  Studies have shown that these can help your body warm up to 3 degrees Celsius and helps to prevent heat from escaping outside your body. A fun fact is that when Korean children receive their first check from their job, they gift their parents with red thermal underwear. It is also known that red scares off the negative vibes.
Hand Warmer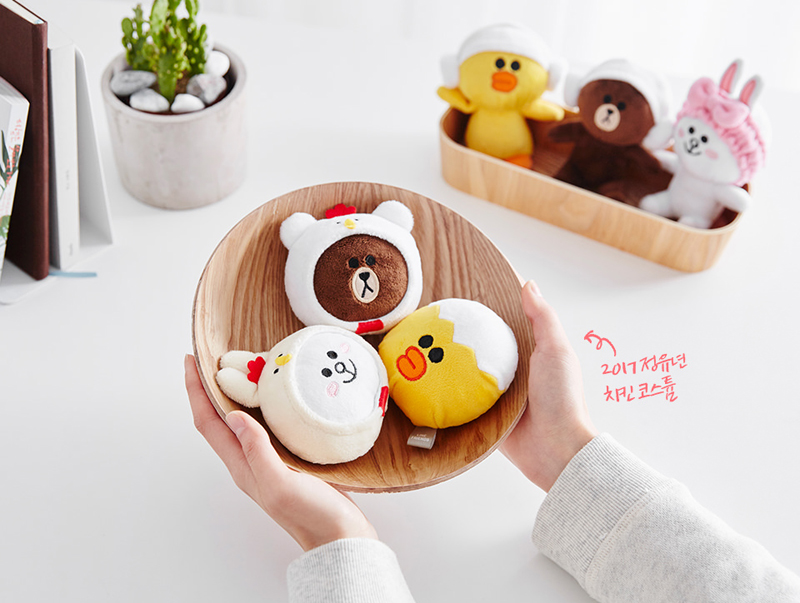 Let's just say that on a particularly windy day, when you do not have someone's hands to hold onto, it would be of help if you had a hand warmer (손난로) to simply place in a pocket. This is the opposite of an ice pack. If this sounds familiar, it is probably because many celebrities are shown using these while filming. Even though this can be homemade, the hand warmers sold in the markets are highly liked by customers because they are now releasing ones with popular characters to attract even more customers.
Warming Slipper & Warming Mouse Pad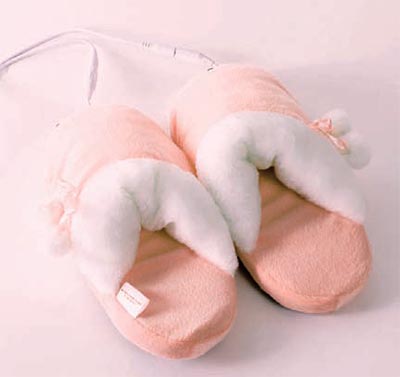 Not only can you purchase merchandise for the home, but also for office use. The warming slippers (발열 슬리퍼) and warming mouse pads (온열 마우스패드) are recommended by office workers. Both are easy to use if around a computer because they will be heated via USB connections. The slippers are perfect because one can slip one's cold feet into the warm shoes whenever one wants. The warming mouse pads are essentially covers that surround your hand and computer mouse while you search the web at work or at home. There is also fun in choosing which ones to buy because they come in different shapes, such as animals or cartoon characters.
Throughout the years, Koreans have been buying products, such as mattresses, thermal underwear, hand warmers, warming slippers, warming mouse pads, and in-door tents, to have the warmest winter possible. Although not necessary in some parts of America, it is not a bad idea to get familiar with such items just in case!
By Eunice Kim