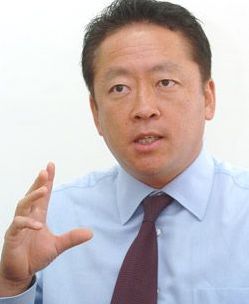 A 23-year-old Korean-American man will receive at least $12 million in compensation over a car accident, which occurred 10 years ago.
The victim, only identified by his last name Kim, was struck by a vehicle that was making a right turn on 195th Street and Pioneer Boulevard in Cerritos on June 23, 2006 while riding his skateboard, when he was only 13. The Orange County civic court ruled last week that the victim has the right to a minimum of $12 million in compensation, said Lee & Associates, Kim's legal representative.
After the accident, Kim reportedly suffered a head injury. The assailant was a man in his 50s who at the time was working as a car salesman at the Lincoln Mercury dealership.
Three years after the accident, Kim's family consulted Lee & Associates to file a lawsuit. The suit was finally filed on December 2011. On why it took so long for Kim to file the lawsuit, the law firm explained, "It often takes time to accurately diagnose the extent of the injury on children as they are still going through a growth spurt."
Initially, the assailant claimed that Kim was not wearing a helmet and that he is the one who inflicted the contact. The only witness was the passenger inside of the assailant's vehicle, which was evidently a significant disadvantage to the victim. Before Lee & Associates represented Kim, the assailant proposed $75,000 for settlement.
Jae-young Lee, Kim's lawyer, said that he had identified loopholes in testimonies of medical specialists who downplayed the seriousness of Kim's injury.
Lee said that he held 23 mock trials to prepare for the case as well as holding over 100 meetings with Kim's family. He apparently even stayed with Kim around the clock for two days to confirm that his injury was as serious as it was reported.
"It wasn't a visible injury," Lee said. "But [Kim] has been receiving mental health counseling since the accident. He has also been suffering mild headache."
In the end, the juries concluded that the legitimacy of the witnesses chosen by the assailant was questionable and that the victim was suffering from valid injuries since the accident.
By Soo Yeon Oh