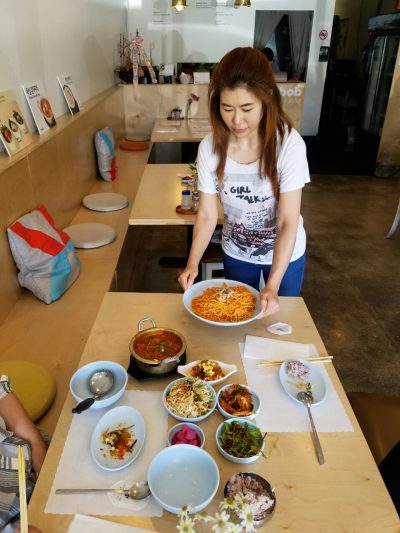 Los Angeles apparently offers Korean food that non-Koreans are most content with, says a research by South Korea's Ministry of Agriculture, Food and Rural Affairs (MAFRA).
Of the 12 cities subject to the MAFRA's research, Korean restaurants in Los Angeles received a satisfactory rating of 8.51 and edged New York City (8.4) for the top honor.
The research was conducted across seven months from December 2015 in 12 major cities around the world outside of Korea. Only non-Korean visitors at the restaurants were surveyed for the research.
Korean restaurants in Tokyo received the lowest score of 6.1, while the average between the 12 cities was 7.8.
The respondents who said that they have tried Korean food in the past have also grown in numbers. In L.A. 83.9 percent of the respondents said that they have tried Korean food and the figure was 77.2 percent in New York compared to 61.8 percent in L.A. and 56.2 percent in New York in 2014.
Additionally, the average spending per person at a Korean restaurant was $21.80.
Across the 12 cities, the number of Korean restaurants also grew bigger from 5,368 in 2014 to 7,829 now. Shanghai boasts the most Korean restaurants with 1,633, followed by Tokyo (1,553) and Beijing (1,464).
The comprehensive report has not been released yet, but it will soon be available on hansik.org.
By Koo Hyun Chung