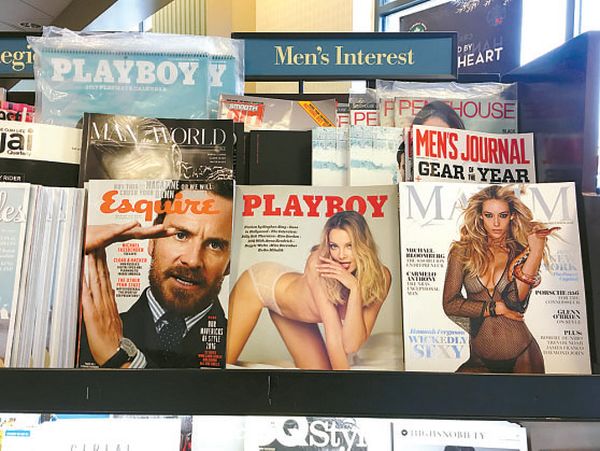 Parents of Korean-American students have set up a petition against America's largest retail bookseller Barnes and Noble to remove all adult magazines, notably Playboy, from its prominent display shelves.
Diamond Bar resident Julianne Choi recent visited Barnes and Noble for coffee and book shopping after dining out at a nearby restaurant with her family. As Choi sat inside of the bookstore's café, she spotted Playboy and other adult magazines displayed on the shelves, which made her uncomfortable as her children were sitting alongside her.
"I was shocked to see a section consisting of adult magazines in an area that is so noticeably visible from the café," Choi said. "Many kids and students visit Barnes and Noble, so I felt that it's really careless of them to display adult magazines there."
In response, Barnes and Noble is adamant that there is not much the store can do.
"The companies that own those adult magazines pay additional cost to display the items in that particular area," said one Barnes and Noble employee. "We are aware of the complaints that have been filed, but relocating the magazines or banning them altogether is something that needs to be discussed internally."
To put Barnes and Noble under further pressure, Choi has already launched an online petition (www.citizengo.org/en/signit/39191/view) for the bookstore to ban periodicals containing pornographic contents. As of Dec. 1, 147 people have signed the petition, which began on Nov. 29.
As the word spread among parents at the school attended by Choi's children, even national nonprofit parent organizations have joined in on her efforts. One of those organizations is One Million Moms, the largest parent group in the country.
Additionally, the National Center for Science Education (NCSE) has also been in contact with Choi to help her garner more signatures.
"A lot of public schools, including the one my children attend, often work with Barnes and Noble to hold fundraising events and whatnot," said Choi. "Barnes and Noble claims to be a business that's mindful of future generations. Displaying adult magazines in an area that's frequented by children is not an action that matches their words."
Kate Lee, another parent who agreed to sign Choi's petition, stressed that a small details, which in this case is exposing children to adult contents, may ultimately have a bigger impact on the upbringing of young people across the country.
"Children these days are exposed to so many explicit and dangerous materials," Lee said. "Obviously, removing a few adult magazines will not overhaul the entire atmosphere, but we hope that Barnes and Noble could be more considerate."
By Yeol Jang