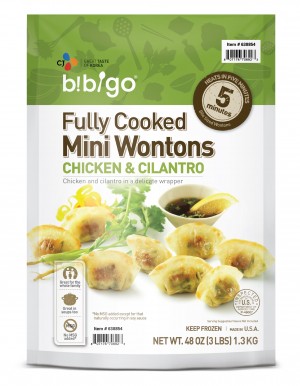 Traditionally, Korean food products were mostly imported from Korea to be sold in the U.S. market. However, such trend is shifting and now many Korean food manufacturers localize their products to fit consumer desire and taste. This new trend made some products available only in the U.S., not sold elsewhere – even in Korea.
CJ Foods, which is one of the major Korean food distributors and manufactures both in Korea and the U.S. recently launched R&D Innovation Canter aiming to develop products that meet tastes of worldwide consumers.
One of the representative localized products from CJ Foods is Chicken Cilantro mini Wontons, which is available at large market chains such as Costco. This product is not available in Korea since many Koreans don't find taste and smell of cilantro pleasant.
Gochujang, which is Korean fermented hot pepper sauce, also was recreated to satisfy consumer desire in the U.S.. Different from Korean Gochujang, which is a paste used to make different Korean dishes rather than as a sauce, American version of Gochujang is made to be consumed as a sauce like Sriracha or ketchup. Taste of it also is different from original Gochujang, with more sugar and garlic added. Cj Foods is also planning to launce Gochujang mayonnaise and Gochujang BBQ sauce.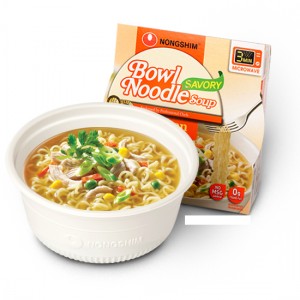 Pulmuone Foods, which also is one of the biggest Korean food manufacturer both in Korea and the U.S., is developing new food products to satisfy U.S. consumers. Jajangmyun, which is sold both in Korea and the U.S., is made differently with adapted formula and package. In Korea, this Jajangmyun product from Pulmuone is made to be cooked on stovetop. However, this package was adapted to match American food consumption habit and made into a microwavable container.
Nongshim, which is a Korean food manufacturer specialized in instant noodle products, also makes their noodle products in microwavable containers, which are hardly used in Korea.
Original document available from www.koreadaily.com/news/read.asp?page=7&branch=NEWS&source=&category=lifenleisure.general&art_id=4070397
Translated by Heewon Kim