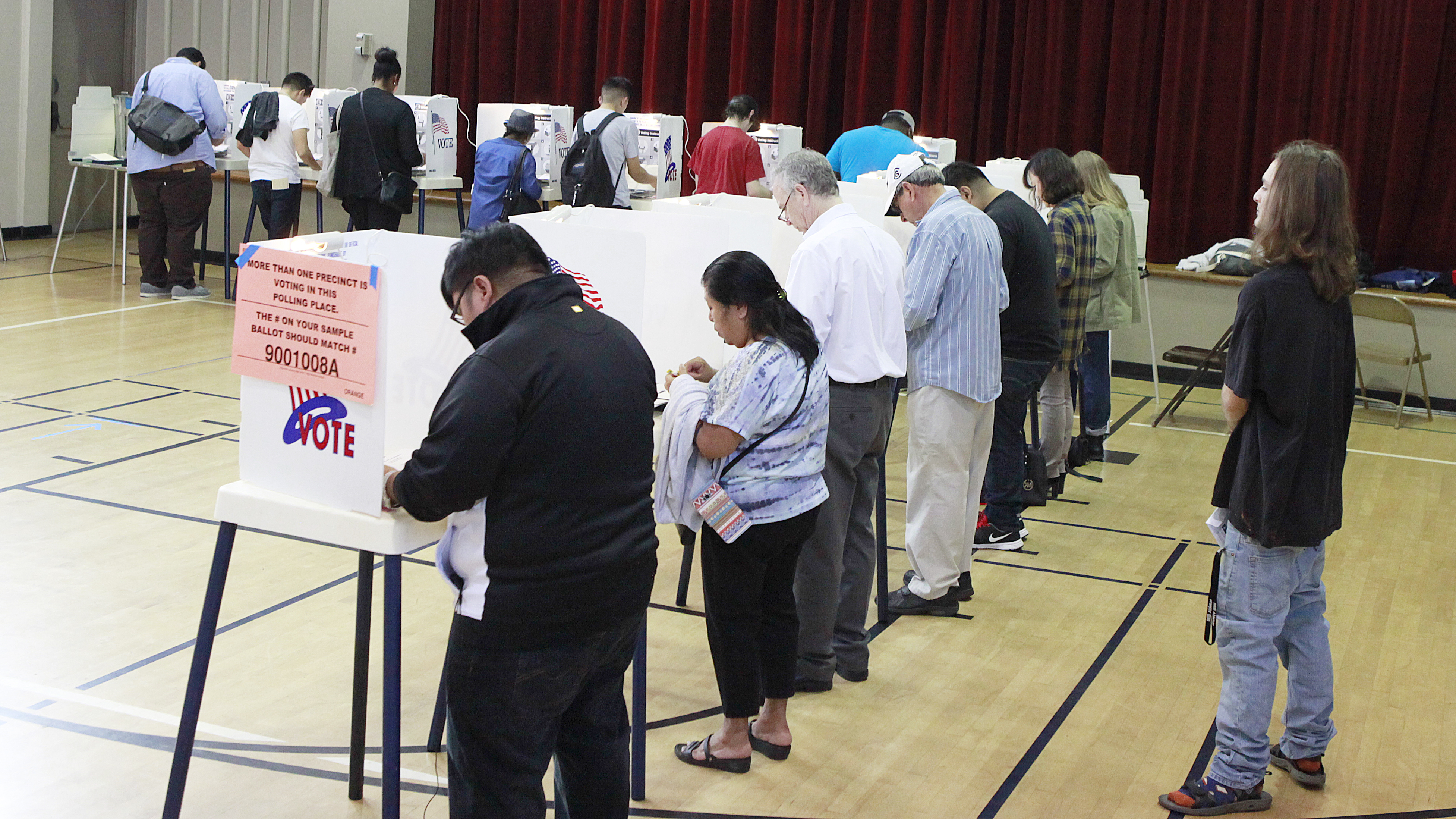 The upcoming March 7 primary election in Los Angeles is the first local election since the inauguration of President Donald Trump. Votes by Korean-Americans could potentially carry more weight than ever before as President Trump continues to enforce policies against immigration against the progressively driven city of L.A.
At this year's election, 53 candidates are running for 17 positions, some of which include city attorney, controller, city council seats of odd-numbered districts and board of education. If candidates running for each position fail to garner majority votes, two candidates with the most votes automatically enter the general election on May 16.
Additionally, voters will also vote on five ballot measures.
▶ The "big three" expected to be reelected = 15 of the 17 positions up for grabs include incumbent candidates running for reelection.
Although 11 candidates are vying for the 43rd mayor of Los Angeles, Eric Garcetti is the odds-on favorite to be reelected. L.A. City Attorney Mike Feuer and City Controller Ron Galperin are also considered a lock to retain their respective positions.
The fiercest race in the upcoming election is the race to represent the Seventh Council District, which covers Mission Hills and parts of San Fernando Valley. Since Felipe Fuentes stepped down from his post, the position has been left vacant. That has led 20 candidates to run for the position in the upcoming election.
▶ Ballot measures = The key words for the five ballot measures are homelessness, marijuana and development. Each of those words are sensitive topics drawing contentious debates.
Measure H is sales tax for homeless services and prevention. By increasing sales tax by $0.25, the aim is to raise approximately $355 million to support the homeless. Another controversial point of discussion is Measure S, which supports the moratorium on construction that increases development density for up to two years, requiring a public review of the city's development plans every five years.
Measure M and N are policies related to use of marijuana. As legalization of marijuana was confirmed at the November election, voters are now choosing the regulation on its sales and taxes.
▶ The "election season" continues until June = Four elections are set to take place every month from March to June.
Only a month after the primary election this month, the fate of whether or not the Korean-American community will have its first congressman in 19 years will be decided as Robert Ahn is among the 23 candidates running to represent L.A.'s 34th Congressional District.
On May 16, the top two candidates from the March 7 primary elections will face, while the June 6 is the primary election date for the seat Ahn is vying for.
By Koo Hyun Chung