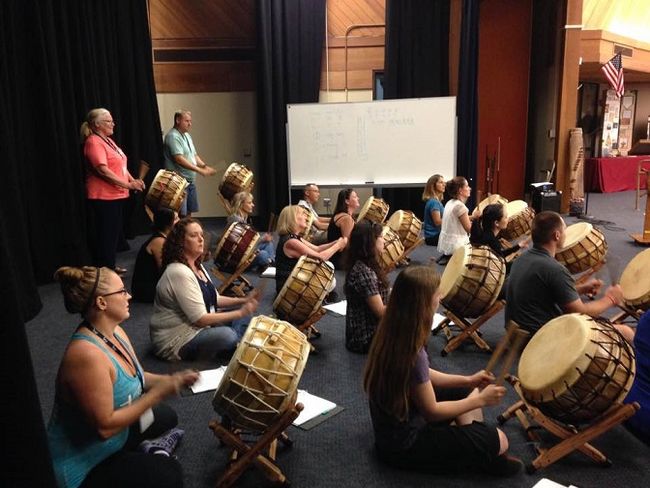 Parents of Korean-American children are hosting an event to raise the awareness of Korean culture among non-Korean teachers at local schools.
Irvine Korean Parents Association (IKPA) is partnering with Irvine Public Schools Foundation (IPSF), Irvine Unified School District (IUSD) and Cal State Fullerton to invite 27 teachers in Irvine from July 25 at Sierra Vista Middle School for the Program to Advance Cultural Education (PACE).
PACE began 11 years ago as the Korean-American parents felt the need to raise the awareness of Korean culture among non-Korean teachers in their local community. Over a three-day period, the parents will present learning materials about Korean history, culture and current trends. The event also includes taking the teachers to Zion Market in Irvine.
Participating teachers will receive educational materials about Korea from IKPA. The teachers will communicate with IKPA as students are also expected to take part as panelists to discuss the education system in both Korea and the U.S. as well as sharing their cultural values. The event will also serve as a platform for parents to have their voices heard by the schools.
The event's curriculum is developed by Cal State Fullerton's FIRST (Fullerton International Resources for Students and Teachers), while IPSF is in charge of providing the location. Parents of children attending Portola High School, Woodbridge High School, Irvine High School and Northwood High School will provide lunch for the teachers.
"The teachers who've been participating have developed a thorough understanding of the program," said IKPA chairwoman Elizabeth Noh.
"The participants have increased now to about 300 teachers across 38 schools from IUSD. It was also made a positive impact on about 20,000 students. We even had to create a waitlist as more teachers wanted to take part aside from the 25 designated spaces. So we created two more spaces this year. We hope that this program will instill broader mind, cooperation, and understanding among teachers, while parents and students can continue to enjoy a good time at their respective schools."
IKPA often partners with local businesses to prepare its program budget of around $12,000. It also issues value cards, which allows consumers to earn a discount at those local businesses. It has already sold 1,500 cards this year.