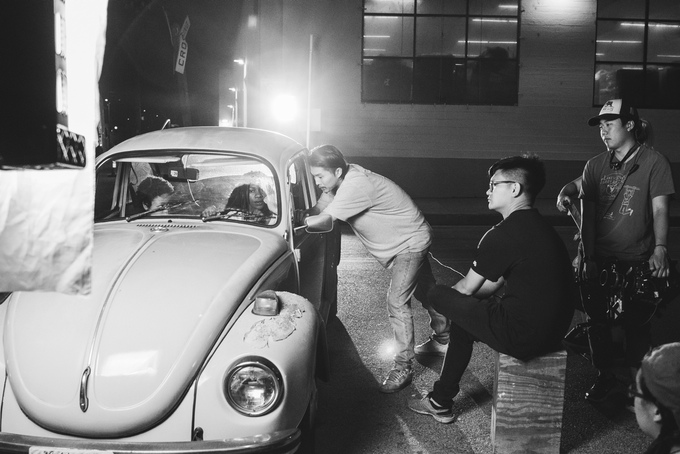 Korean American actor Justin Chon, who is best known as an actor in The Twilight Sage series, is producing and directing a film about the 1992 Los Angeles riots.
Gook, which is the film Chon wrote, produced, directed, as well as acted in, directly addresses the 1992 riots. Plot of the film is as follows:
GOOK is a dramedy about Eli and Daniel, two Korean American brothers, who own a struggling shoe store and their unique and unlikely friendship with Kamilla, an 11 year old African American girl. The film opens with Eli scoring a stash of fresh sneakers as his golden ticket to get out of debt and fix his biggest problem: keeping his dad's shoe store open. Against her brother Keith's warnings, Kamilla ditches school again to help out at the shoe store, her mother's former workplace. Everything is going as planned until Kamilla accidentally reveals a gifted pair of expensive sneakers to Keith. Keith realizes Kamilla has been going to the shoe store. Out of anger towards Eli and Daniel he uses this opportunity as revenge and plans to steal all the shoes. Eli must make the ultimate decision for the future of the store and the people he loves. With the chaos of the LA Riots moving towards them, the trio is forced to defend their store against Keith while contemplating the future of their own personal dreams and the true meaning of family.
Justin Chon, who experienced the LA riots at age ten, still remembers how his father's shoe store in Paramount, CA was looted.
"Although I was too young to fully understand everything that was happening, the events from that day had a significant impact on me," said Chon.
"Even though 25 years have passed since the tragic event, racial conflicts of the same nature are recurring in this society," said Chon explaining how he came to produce the film. "It tells the story that needs to be told right at this moment."
The film is now in the post-production phase and its Kickstarter project to raise the $30,000 budget for editing and marketing is only about $1,000 away from meeting its goal.
Original article by Kyung-min Lee
Translated and edited by Heewon Kim