As someone who has never actually visited South Korea but has seen her fair share of Korean dramas, I completely expect walking down the streets of Seoul to be like attending a fashion show. The streets are filled with gorgeous model-esque people all wearing the latest styles, not to mention their flawless skin as a result of the many face masks shown in dramas. Known for their exaggerated romance, 'complicated love' storylines and of course their attractive cast, Korean dramas are popular with audiences worldwide. While each plot varies, there are some undeniable trends that seem to be favored by the writers and their viewers.
No Money, No Problem! (But only if you're a girl)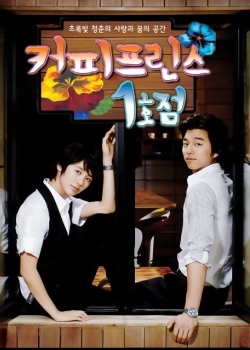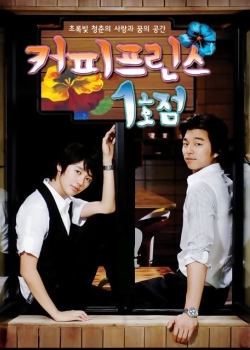 A Chaebol (재벌) is someone who belongs to Korea's elite social class, usually belonging to a family which operates a conglomerate. According to K-drama logic, it should be relatively easy to marry one because they are literally everywhere and actually prefer to date average girls on the opposite end of the socio-economic spectrum. It is well known that South Korea is a huge player in the global economy, but where are all of these young, wealthy, handsome CEO's coming from?!  In the popular dramas "The Master's Sun" and "Coffee Prince," poor female leading characters are forced to work for handsome chaebols as a result of their circumstances, and of course they fall in love and live happily ever after. With a largely female audience, writers and producers create stories that they believe will be well received by their audience. Considering that more than half of K-Dramas depict average women finding their Mr. Right in extremely wealthy partners, it can be assumed that economic status is a very big aspect women consider when choosing a partner in Korea.
It's Not Creepy If You're Attractive (And Rich)
Korean dramas certainly have a way of romanticizing borderline unhealthy obsessions, but some writers like to take it a step further. To add more drama and angst to the mix, writers often create male leads with serious psychosocial disorders. This may sound problematic but somehow they manage to make mental illness into a quirky character trait. There are many examples of this, but favorites include "It's Okay That's Love" starring Jo In-Sung and "Kill Me, Heal Me" starring Ji Sung. One of the most acclaimed dramas of 2014 was "It's Okay That's Love", the story of a psychologist who falls in love with a man suffering from a severe case of schizophrenia that causes visual and aural hallucinations. Equally popular, actor Ji Sung received much recognition for his portrayal of a man suffering from dissociative identity disorder, also known as multiple personality disorder, in the hit 2015 drama "Kill, Me, Heal Me". While it is unclear how open-minded Koreans actually are about people with mental disabilities, these tropes certainly make for entertaining television.
Monster-In-Laws
Even if you do happen to win over the chaebol of your dreams, don't get too excited: chances are you'll have to get past overbearing parents before you can ride off into the sunset with your prince charming. In-laws around the world have a reputation of being difficult to deal with, but these strained relationships are amplified further in K-dramas. Easily one of the most well-known dramas of this decade, "Boys Over Flowers" exemplifies an unrelenting mother who will do anything to keep the impoverished female lead away from her son, going so far as to arrange a marriage with a more suitable match and have the leading lady kidnapped in one episode. The mother from the equally popular show "Secret Garden" pulls perhaps the biggest K-drama clichés and tries to bribe the girl into leaving with an envelope full of cash.
The love triangles, stalker-ish romances, chaebols and evil mothers all make K-dramas the captivating love stories that have intrigued fans worldwide. Available to watch online, these romantic, albeit implausible, shows are not only entertaining but have introduced Korean culture to millions of foreign viewers internationally.
By Raychelle Tunstalle