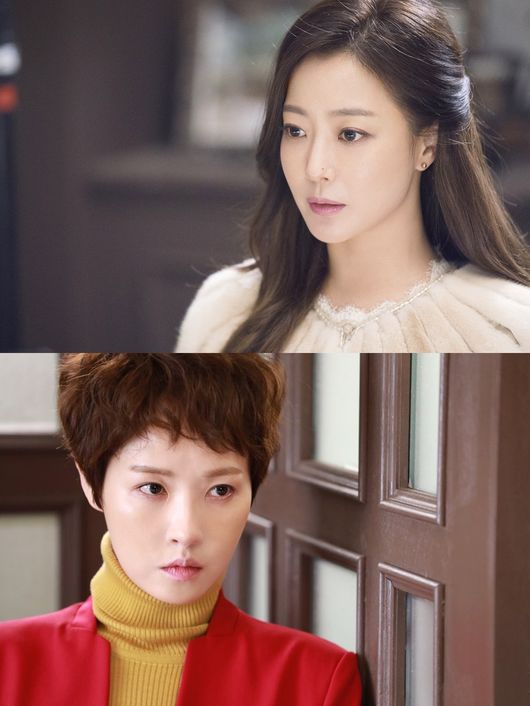 JTBC has finalized the airtime schedule for their upcoming drama, Woman of Dignity (working title). Drama led by two veteran drama actresses Kim Hee-sun and Kim Sun-ah, Woman of Dignity will premiere in June this year as JTBC's Fri/Sat night drama following currently airing Strong Woman Do Bong Soon and Man to Man that is scheduled for April premiere.
Woman of Dignity follows struggles a once-wealthy woman goes through as she experiences sudden financial crisis. In a comic tone, the drama depicts the double-sidedness of Korean high society.
Korean drama fans are paying special attention to Woman of Dignity because it marks the reunion of Kim Sun-ah and producer Kim Yoon-cheol, the female lead and producer of My Name Is Kim Sam-soon. In addition, rising scriptwriter Baek Mi-kyung of two JTBC dramas My Lovely Eun Dong and Strong Woman Do Bong Soon will once again show her chemistry with JTBC drama.
The cast gives another reason to add the drama on your list. Along with two female leads Kim Hee-sun and Kim Sun-ah, Jung Sang-hoon, Lee Ki-woo, Kim Yong-gun, Lee Tae-im, Lee Hee-jin and other big names of Korean drama are to make appearances.
Woman of Dignity has wrapped up its filming and it's currently getting ready for the premiere in June.
Original article by Park Jin-young
Translated by Heewon Kim