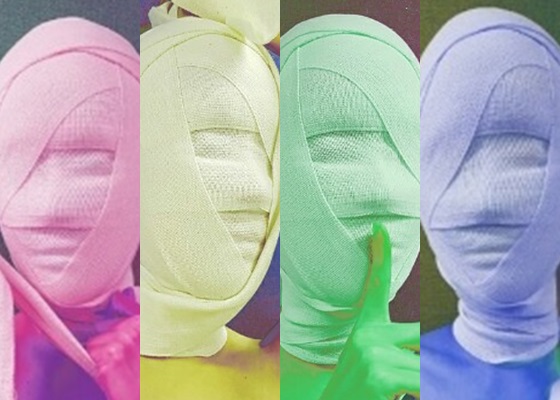 K-pop girl group Six Bomb is getting ready for a comeback after their "plastic surgery project."
Previously on February 8, the group released "Becoming Prettier (Before)" along with the music video. In the music video, the members visit a plastic surgery clinic where they meet the doctor and get advice on their facial structures.
After their "becoming prettier project" which involves actual plastic surgeries, the group is to make a comeback on March 16 with new title track, "Becoming Prettier (After)."
While their take on an open plastic surgery project remains much controversial, fans are waiting to see how they've changed through the project.
Original article by Chae Hye-sun
Translated by Heewon Kim