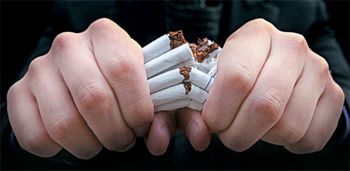 Smoking could soon cost $10 per day. That is $150 a month and $1,800 every year. That is no little money that essentially matches how much one pays every year to pay off a car loan. That is certainly enough money to purchase a quality laptop or a new refrigerator.
Starting next year, cigarettes are set to cost anywhere from $7 to $10 a pack. As majority of the voters answered yes on Proposition 56, tax on cigarettes will rise significantly. From April 1, the tax on cigarettes will be an additional $2.87 per pack.
"I currently smoke a pack every two to three days," said John Choi, 48, who has been smoking since he was in high school. "The rising cost is obviously becoming a burden. My wife is pressuring me to quit. I may have to just quit altogether now."
For some smokers who have been contemplating quitting due to health reasons, now may actually be the perfect time.
"Less and less friends at work are smoking now," said 32-year-old Jin-young Park. "It's obviously bad for my health, too, so I've been thinking about quitting. My resolution for 2017 is to quit starting on Jan 1."
To give herself extra motivation, Park added that her ultimate goal is to use the money she would have spent on buying cigarettes to travel to Europe with her friend three years later in 2020.
On the other hand, there are smokers who remain persistent.
"I've been smoking since I was in the army," said Richard Kang, now 70. "I don't feel confident about quitting even if cigarettes get more expensive. I'll probably try to find a cheaper brand."
Another man who remained anonymous told the Korea Daily that recreational use of marijuana, which becomes legal from next year, may give him an alternate substance when and if he quits smoking cigarettes.
Some smokers even began stockpiling cigarettes before the price jumps in April.
"I've been buying a carton every two weeks after I get my paycheck," said another smoker, who only identified himself with his last name Park. He added that buying cigarettes in cartons in advance will allow him to save money while not giving up on smoking.
In recent years, South Korea also began to impose higher tax on cigarettes. Although increasing the price of a pack to 2,000 South Korean won made an immediate effect as the number of smokers decreased slightly, recent statistics show that the figure has been normalized since then.
By Byong Il Kim