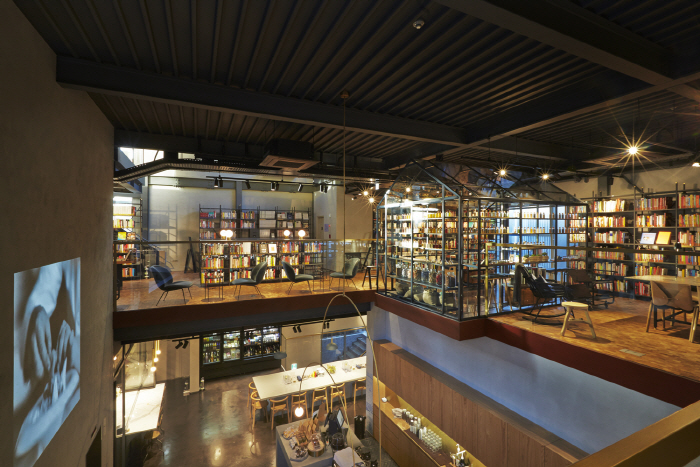 Hyundai Card, one of the largest credit card issuers in Korea, has announced the opening of Cooking Library as their fourth and the last library to open from their "Library Project." Following their previous projects – namely Design Library, Travel Library, and Music Library – Cooking Library is expected to be a unique inspirational platform where reading experience is integrated with other cultural elements.
Designed under the theme of cooking, Hyundai Card's Cooking Library is the place where a huge selection of cookbooks, food magazines, and other culinary culture-related books are carefully curated by renowned experts, including food columnist Leisa Tyler of Time and Daily Telegraph.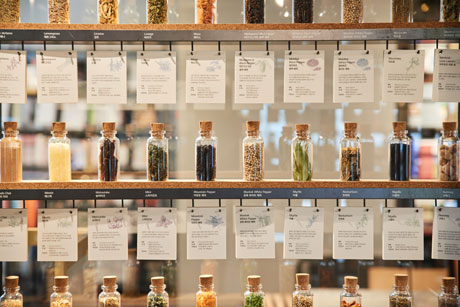 However, it is hard to define Cooking Library as a mere "library." In addition to reading, visitors can also satisfy their thirsts for the culinary knowledge through cooking and dining. Bakery placed on the first floor serves various grab-and-go meals, while Green House located on the top level offers a special dining experience in an urban sanctuary. Visitors to the library can use cooking studios, where cooking classes are also available. Wherever you go in the library, you can feel "food" with various sensory stimuli.
Another characteristic that distinguishes Cooking Library from other libraries is its interior design. The four-story building is without definite floor – each floor is not distinguished from each other but organically connected. The vacancy in the middle allows scent and sound to travel freely throughout the building, stimulating five senses.
"Hyundai Card Cooking Library is a library where one can find new recipes, a restaurant that satisfies the gastronomic pleasure and a kitchen where one can go through the recipe right away," introduces Hyundai Card on the website. "It's a three-dimensional, multi-sensory space that escapes from pages. While staying, visitors will not only be entertained but also be filled with fresh knowledge and healthy inspiration."
As interest in the culinary culture is at its zenith globally, Hyundai Card's multisensory library will present a great platform where one can explore food and eating in depth. Hyundai Card Cooking Library opens in Seoul on April 28 and is open to any Hyundai credit card holder.
By Heewon Kim