Highlight, the group formerly known as Beast, has revealed the track list for their upcoming release as a revamped group.
On March 9 at 12 AM KST, the group shared the track list for their first mini album, "CAN YOU FEEL IT?" to official website for the agency Around US Entertainment and their official social media pages.
The unveiled list includes "Don't Frown," "Beautiful," "Start," "Dangerous," and "Can You Feel It?"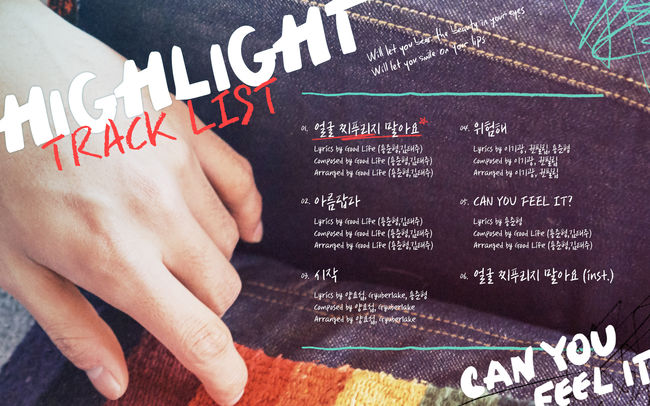 The title track "Don't Frown" was produced by Good Life, the team formed by Kim Tae-joo and member Yong Joon-hyung. Good Life participated in other tracks like "Beautiful" and "Can You Feel It?" as well.
In addition to Yong Joon-hyung, other members also actively participated in writing, composing, and arranging the songs, as Yang Yo-seob produced "Start" and Lee Gi-kwang did "Dangerous."
With further details still yet to be unveiled, Highlight will release the teaser for their pre-release track on March 10 at 12 AM KST. Full album will be dropped on March 20.
Original article by Kim Eun-ae
Translated by Heewon Kim