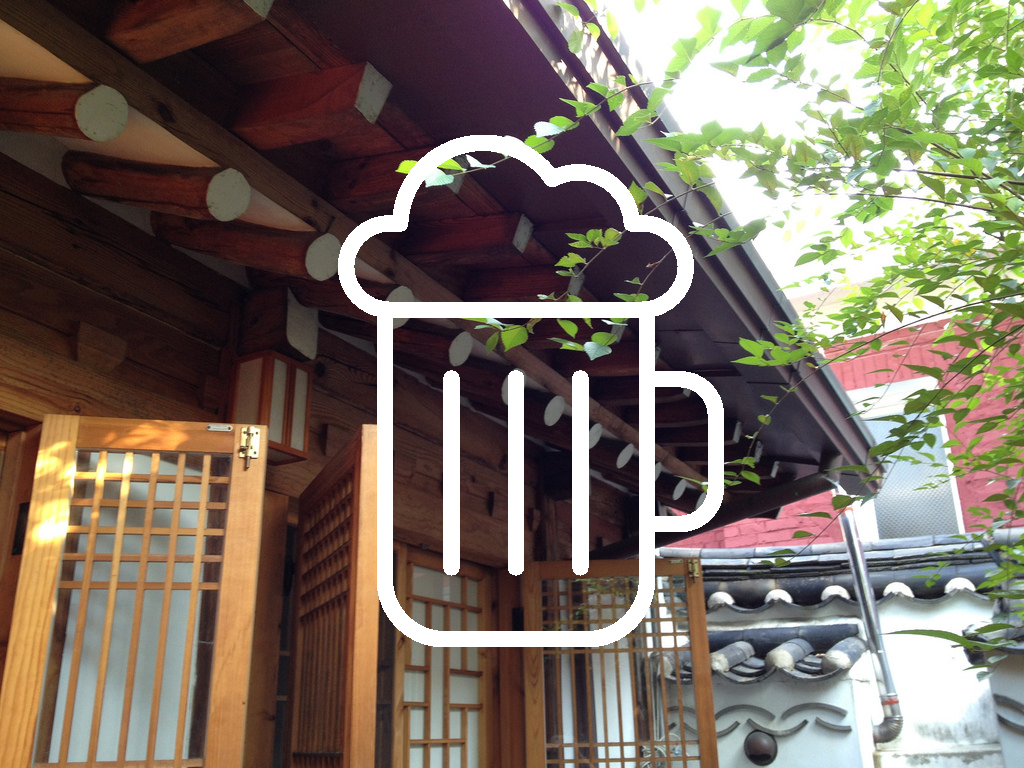 Tiled roofs, wooden beams, and paper doors… Hanok, the traditional dwelling space of Korea, embraces eco-friendly materials, which can be often considered as "uncomfortable" by modern standards. For this reason, hanoks have not been the most popular architectural choice for several decades since the introduction of western architecture.
Recently, however, hanok has met the second golden era as it is utilized for purposes other than a dwelling. Due to its unique atmosphere generated by the time-honored design, the "hanok pubs" are greatly loved by people in their 20s and 30s.
The popularity of hanok pubs can be explained by the unexpected harmony of its traditional element and modernity. Inside the most conventional building, people can taste some of the trendiest beers, either locally produced or selected from abroad. Choosing not to be obsessed with Korean alcoholic beverages like soju or makgeolli, these hanok pubs are successfully drawing the trend-sensitive younger generation.
Below are some of the most popular hanok pubs. After a glass of freshly brewed local beer on deacheong maru, the courtyard space inside a hanok, you will start to see Korea through a new lens.
German House
A coffee shop during the day, a tap room by night, German House is well known for the great variety of beers brought from all over the world. Inside the half-traditional, half-modernized building with brick walls and tiled roofs, there is a sun-blessed courtyard surrounded by the cozy dining area.
Kiwa Taproom
Located in Bukchon, a neighborhood in Seoul where well-preserved hanoks form a village, Kiwa Taproom serves 12 beers from taps, which include five locally brewed ones. Great place to gulp down a glass of beer after a walk through the maze-like hanok village.
Ale Dang
Ale Dang mainly serves beers from Goodman Brewery, a local brewery run by three guys who wanted to bring authentic European beers to Korea. The courtyard is roofed with a glass ceiling, which allows a great beer experience sunny or rainy.
By Heewon Kim