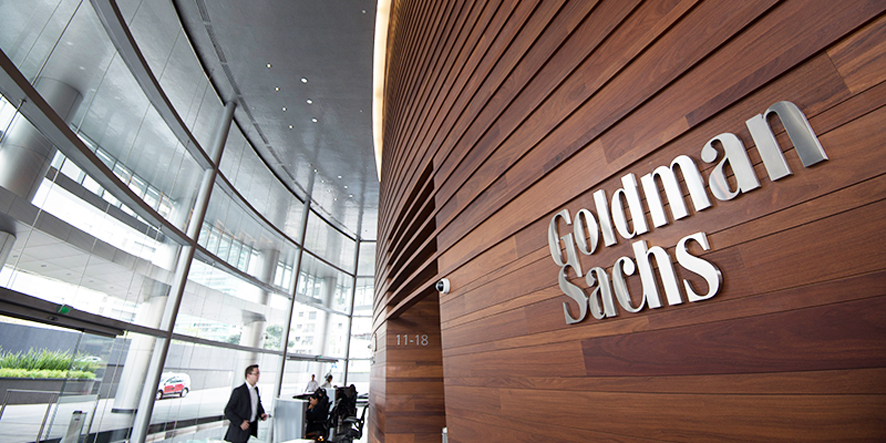 Goldman Sachs, The Wall Street's investment banking firm, made a change to their recruitment system.
For a long time, Goldman Sachs have been focusing on finding the 'best' and 'smartest' candidates for their employees. However, the company recently announced that they will focus more on selecting the 'most committed' candidates from now on, the Wall Street Journal reported on the 24th.
To implement this change, Goldman Sachs has decided to stop visiting elite schools for interviews, and replace it with giving all candidates opportunities with video interviews.
Traditionally, every summer, the company has been visiting about 50 elite schools including Harvard, Yale, and Stanford, to interview undergraduates and employ many of them. Even half of the schools' graduates every year were recruited with this process. However, the company resolutely cut this tradition since they have realized they need employees, who are committed and will stay longer at the company, rather than those who are simply smart.
Russell Horwitz, co-chief operating officer of Goldman Sachs' securities division, explained the background of the story. "Graduates coming from Harvard or Yale do not stay for a long time at the company. After working for two years or so, many of them find another job and almost run away".
The recruitment target also will be different. Edith Cooper, the leader of Goldman Sachs' Global Human Resources explained that if the company has preferred candidates with business or economics majors, they will now look for more candidates with major in the humanities or history.
Cooper said, "Employees with humanities major can also become the next Lloyd Blankfein (CEO of Goldman Sachs). Although Blankfein graduated from Harvard, he majored in history".
WSJ added that because of this change of Goldman Sachs, it is very likely that other companies can follow Goldman Sachs' step in a similar way. The CEO of 'Training The Street' said that "Some of the big firms are already moving in a similar way. Many of them are abolishing the campus interview system".
Officer Horwitz also said, "Recruiting managers want candidates, whom they can invest a lot of time and train. To get the most of the time, managers will want more candidates that can work with pride and patiently work with even little amount of work".
The changed recruitment process will allow applicants to answer prompts using the company's video-recruiting software program for the first round interview.
Mike Desmarais, global head of recruiting said, "Because recruiting managers select candidates after seeing the pre-recorded videos, the first interview will be more important than before".
Original article available at http://www.koreadaily.com/news/read.asp?art_id=4388405
Translated by Audrey Joung