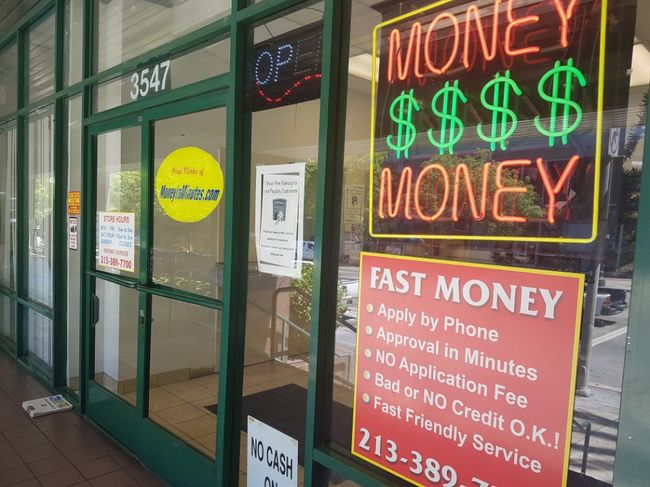 A check cashing business owner in Downtown Los Angeles, only identified by his last name Lee, recently became a fraud victim. A few customers, many of whom Lee is familiar with, cashed some checks and never returned.
Each of those checks was worth between $600 and $800. Lee was first taken aback by the amount, but trusted his customers as he has seen them often before. After realizing that he has been conned, Lee filed a police report and tried his best to track their whereabouts, but to no avail.
The police told Lee that he simply had to be a bit more careful and that there is not much they can do to help him. The company that issued the checks have since been closed. Lee was left helpless.
Small business providing check cashing services are increasingly being targeted by fraudsters who cash checks that have already been deposited digitally through mobile applications. Once a check is deposited digitally, there is no way for small businesses to confirm if the actual copy is still valid.
Many fraudsters deposit the checks digitally on Tuesdays and Wednesdays before visiting the check cashing business after 5 p.m. on Fridays to make sure that the banks are closed by the time they try to cash the deposited checks. Once the bank is closed, the smaller check cashing businesses have no way to confirm if the checks have already been deposited.
"Filing a police report doesn't do anything as the fraudsters have already fled," the victimized business owners said in unison.
The business owners said that the part of the problem stems from large banks, many of which allow customers to open accounts even with a consulate identification card.
"Many of my Hispanic customers have fled after making the transactions," said another Korean-American check cashing business owner. Most business owners don't make transactions with customers who they're not familiar with, but some just do it by simply looking at the check. That ends up causing problems."
Business owners said that there are currently no solutions to prevent such a fraud once the transaction is already made and the "customer" flees from their stores.
As of now, the only way to confirm if a check is valid for deposit is with a system that has to be purchased. Business owners can also use check cashing guarantee services. However, both come with a considerable cost. The system costs more than $8,000, while the guarantee service requires consistent spending from the business owners.
Those within the industry advised that business owners should simply be more careful and that they should create a network among themselves to share information.
"The banks are not responsible for such transactions as most of those cases occur after our business hours," said a Korean-American bank employee.
By Hyunwook Chung