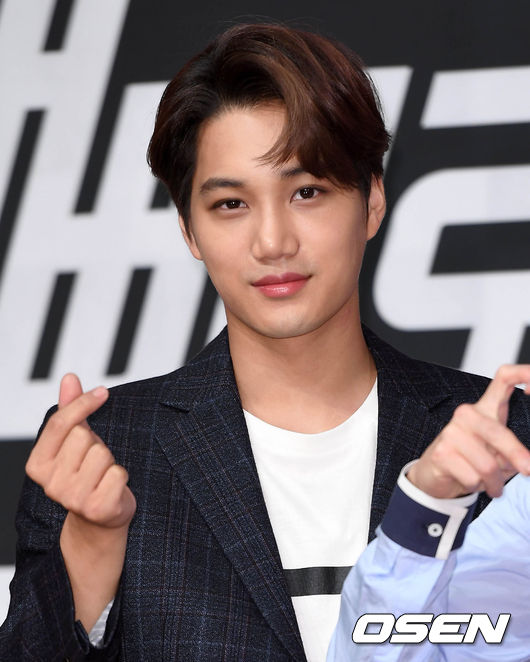 Exo's member Kai is to debut as an actor in a full-length drama. Following fellow member D.O., Kai is given a chance to prove his ability as an actor.
Kai has confirmed to act the lead role in KBS's upcoming drama, Andante (working title). The drama written by Park Sun-ja of Shape and produced by Park Ki-ho of Ad Genius Lee Tae-baek will depict coming-of-age stories of teenagers.
Previously, Kai has shown his acting skills in web dramas EXO Next Door, Choco Bank, and First Seven Kisses. On the contrary to the three dramas, Kai's upcoming drama will be broadcasted in full length.
Exo members are actively broadening their fields as most members including D.O., Chan-yeol, Xiumin, and Baek-hyun make appearances in TV dramas as well as films. Kai, too, is expected to follow in their footsteps through his appearance in Andante.
Original article by Jung So-young
Translated by Heewon Kim