Delightful yet dynamic melody of flute and the ethereal tune of harp… listening to the passionate and intense transcriptions of Carmen Fantasie for flute and harp, one will instantly find the beauty of flute and harp ensemble. Harpist Ko Ni Choi and flutist Yoon-Hee Jung have founded their duo, duoKYaria, to share the beauty of the flute and harp ensemble to diverse audiences.
DuoKYaria is a rising star in the global classical music scene. The LA Times, right after the Beverly Hills National Competition 2015, commented that both Ko Ni Choi and Yoon-Hee Jung have great abilities to touch the hearts of audiences. We had a chance to meet duoKYaria before their four performances to be held in Los Angeles starting on May 14th.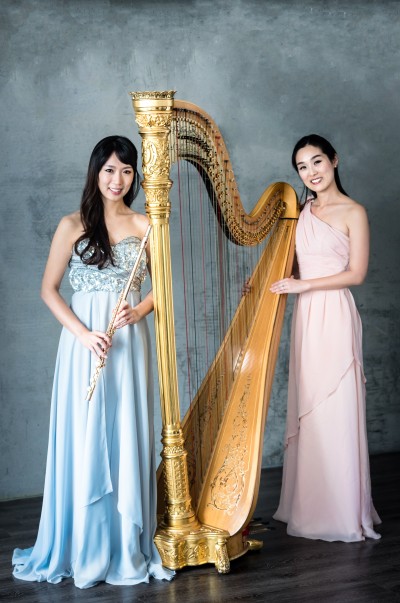 Q: Can you tell little bit about duoKYaria?
A: (Choi) DuoKYaria means that two musicians play the aria. K and Y stand for the first letters of our first names. We have founded our duo in 2015 and performed mainly in Los Angeles area.
Q: On which stages have duoKYaria played so far?
A: (Jung) There's been about 15 duet performances, with the stage at the Polish Music Center being the biggest. We were really happy to find that the house was full at that time. I think winning the Beverly Hills National Competition in 2015 has given duoKYaria some reputation.
Q: What qualities differentiate duoKYaria from other musicians?
A: (Choi) The ensemble of flute and harp is rather unusual, so we transcribe, commission, and compose new music to expand the flute and harp repertoire. (Jung) We try to introduce to the audiences something new, something that hasn't been done so far.
Q: Would you introduce some of the representative songs duoKYaria has played?
A: (Choi) Carmen Fantasie is the most representative. Many of Carmen Fantasie performances have been flute solo or flute ensembles with piano or orchestra, but flute and harp ensemble of Carmen Fantasie is rather rare. We reinterpreted it for flute and harp so that audiences can feel completely new ambiance. (Jung) Mendelssohn is another piece that presents the distinctive color of duoKYaria.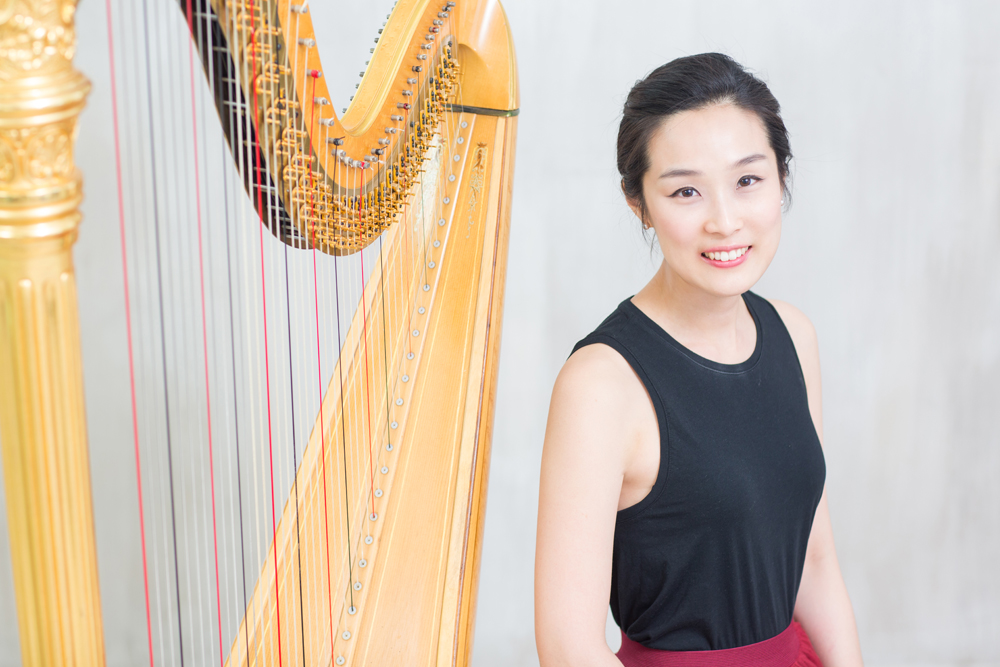 Q: We were told that one of the biggest goals as a duo is to play for kids. Can you explain more about the plan?
A: (Choi) Yes. We've noticed many children coming to our performances. Some of them reacted to our music with dancing or drawing. Seeing their reactions made us want to introduce classical music to them. To do so, we're working on creating various programs that are more accessible to all ages. One of the concerts we're planning is focused on kids, in which children will learn different sounds and effects of the instruments by hearing their favorite tunes ranging from Disney songs and folksongs to pop songs on the harp and flute.
Q: Any other direction duoKYaria is seeking?
A: (Jung) We wish to introduce the beauty of flute and harp ensemble to more people. That made us think of the reinterpretation and rearrangement of tunes with which the public will find familiar, such are pop songs or famous soundtracks. We want to make our music more approachable.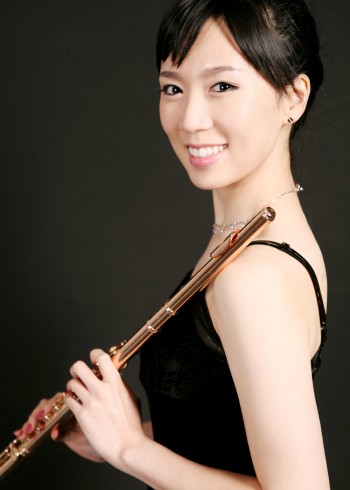 Q: We were also told that duoKYaria is interested in playing for the Korean American community as well.
A: (Choi) Yes. We are willing to perform on any stage with good cause. Last year, we performed to memorize the victims of Sewol Ferry incident. If the Korean community needs us, we're always ready to perform for our people.
Q: Is there anything to say about the upcoming performances?
A: (Jung) We're having performances on May 14th, 20th, 21st, and 22nd. The first performance on the 14th is free, so feel free to come and enjoy our music. We're also planning to perform in New York. We wish to meet more people and present accessible and touching melody of flute and harp to them.
Schedule of events:
May 14 @ 5 pm – "Saturday Concert Series" Glendale City Church
May 20 @ 7:30 pm – Encinitas " Music By the Sea"
May 21 @ 3 pm – Classical Crossroads " The Interludes"
May 22 @ 2 pm – Beverly Hills "Music in The Mansion"
Original document available from www.koreadaily.com/news/read.asp?art_id=4242082
Translated by Heewon Kim