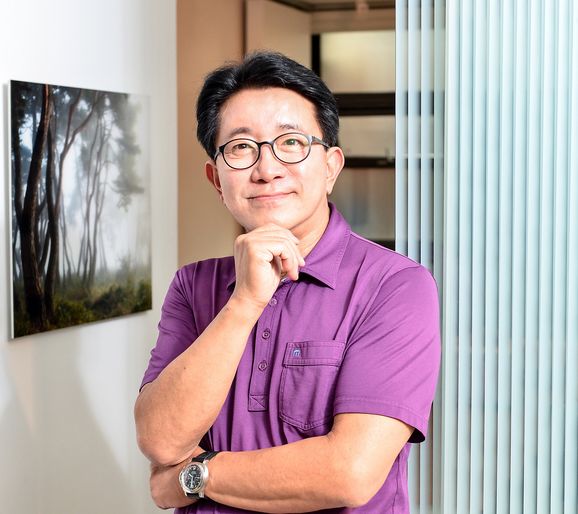 He came to the United States with just $2,000, but 30 years later, has built a $2 billion business. Once called the "Asian Bill Gates," Steve Kim attributes his dating experiences during youth as the inspiration behind his financial wealth.
Kim returned to South Korea in 2007 after selling his computer networking firm Xylan, which he founded in 1999, to a France-based telecommunications company Alcatel for $2 billion. Since then, the now 67-year-old founded the Dream Hope Future Foundation, for which he invests more than $2.8 million annually to foster a community of talented and young, aspiring entrepreneurs.
Recently, Kim presented a new proposition for the Dream Hope Future Foundation. "I'm going to create opportunities for South Korea's young people, many of whom have given up on dating, marriage and giving birth," Kim said.
Under the name "Dream Date" project" Kim has already held a test event in August for 30 people. As ludicrous as Kim's idea may sound, he insists that experiencing a healthy dating life nourishes one's development into adulthood.
-Why did you suddenly jump into the dating business?
"The average age of the employees at our foundation is around 27 or 28. I assumed that they would be dating someone at their age, so I was shocked when I heard that almost no one was dating. They told me that they've been introduced to someone a few times, but has barely had the chance to date properly let alone consider marriage. I felt like this was a serious social problem and not simply an issue that depends on individuals."
-What makes dating so important?
"To meet a potential partner, one must find topics of conversations by reading the news as well as books. When I was a student, I spent a lot of time reading poems, so that I could read it to my girlfriend! Also, dating helps you develop skills to initiate conversations. These are things you don't learn in school."
-There are already online dating sites that serve a similar purpose.
"I conducted some research on how other dating platforms work as I was preparing for this project. Many of the matchmaking businesses break people down to different categories depending on their jobs and educational background, and match them with people with similar experiences. That is not a proven way to match people."
-What's different about the Dream Date project?
"We don't categorize anyone and there is no requirement to qualify for people who want to join. Instead, once you become a member, we will interview you to get to know you better as a person. We have a dating coach who may be able to match you with someone who is suitable. We will also have a weekly party to give our members an opportunity to meet freely."
-There is a membership fee of $100.
"We're not collecting fees to make profit. In fact, I'm spending money out of my own pocket for this project. The membership fee is required to encourage members to feel more invested."
-Why did you decide to return to Korea after 30 years?
"My success in the U.S. has allowed me to live beyond my imagination. I owned a home in Beverly Hills that had a swimming pool, tennis court and more than 11 bathrooms. I hosted parties regularly, but after people left, I still felt lonely. That's when I realized that money and success are not directly related to happiness."
-Did you have bigger aspirations as an entrepreneur?
"I no longer felt interested in making money. Instead, I started thinking about ways to spend my money well. This Dream Date project is actually a bigger challenge for me. It's just that it's now a business that doesn't generate revenue."
-What are your plans for the future?
"I want to provide young people with the wisdom they need to live a happy life. Right now, the world is a difficult place to be happy in."