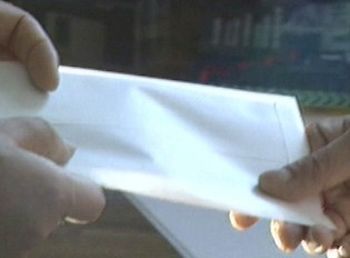 An awkward argument among Korean-American schoolchildren's parents is taking place as some are taking a step too far to express their "gratitude" towards teachers.
One side of the argument is that "excessive parenting" is giving Korean-American mothers and fathers a bad reputation while the other side claims that giving presents to teachers is a mere expression of thanking those who look after their children.
The fiercest argument recently took place on a website frequently visited by mothers of Korean-American schoolchildren in Southern California.
"It's impossible to understand the traditional Korean way of parenting," one anonymous source told the Korean Daily. "Some parents are offering 'bribes' to teachers."
However, the parents who have been accused of the bribe say it is simply their way to protecting their children from potential problems at their respective schools.
"I fear that my child will be subject to mistreatment," said one parent. "In fact, American teachers also expect receiving the bribes. Some parents give them high priced gifts."
Case in point, many Korean parents are walking the fine line between simply expressing gratitude and illegally resorting to offering bribes.
According to many Korean-American parents, it is indeed prevalent for some of them to offer upscale, luxury items as gifts to the teachers. Many of them say they do that out of fear for their children. So, just how much of those implicit details are true?
"It is not as prevalent in high school but Korean mothers are rampant with offering gifts to teachers," said a 40-year-old parent, only identified by her last name Jeong, with a child who is currently a high school sophomore. "I've also given teacher $500."
"Mothers don't tell each other of what they give to the teachers," she added. "From my understanding, these things are more common in public schools than private schools. There's a vibe among parents that leaves you helplessly doing these things."
Teachers who say that they have never taken bribes warned the parents about legal consequences if such practices continue to take place.
"Honestly, it's tempting for a teacher to treat students differently after taking a bribe from some of their parents," said a Korean-American elementary school teacher. "If these sort of 'gift-giving' persist, both the teacher and parent could suffer serious consequences."
Korean-American Education Association say that teachers are required to report to the school's principal when receiving a gift that costs over $50 from a parent.
Meanwhile, the Los Angeles Unified School District does not allow teachers to receive gifts or money from parents.
By Hyoung Jae Kim