What comes to your mind when you think of the spring season? In Korea, most people must be thinking of cherry blossoms, because they exist everywhere in every imaginable form.
Initially originated from Japan, utilization of this beautiful spring flower for uses other than visual pleasance is currently sweeping Korea. Although the trend has been out there for several years already, it seems to be at the zenith this year, because the cherry blossoms are re-created into every imaginable form, whether you wanted in or not.
Cherry Blossom Desserts
Of course, the most popular fusion is the edible ones. Frequently, the fusion of food and cherry blossom is found at local coffee shops. Some take the form of the flower and create it into various desserts, while others make them with cherry blossom extract. In both case, however, desserts show pretty pink color, which is perfect for the warm spring weather.
↑ Baking studio Dal D, located in Seoul, seasonally offers cherry blossom cakes and cherry blossom cookies.
Other Cherry Blossom Food and Beverages
Cherry blossom food is popularly found at convenient stores as well. The most popular item is Cherry Blossom Soda, which tastes and smells like the cherry blossom with added extract in it. There is also a Cherry Blossom Burger recently launched, although I'm not so sure if I want to eat cherry blossom in a burger form.
↑ Combination of Cherry Blossom Burger and Cherry Blossom Soda available at convenient stores in Korea.
Starbucks is known for its seasonal item marketing using cherry blossoms in their drinks. This year, Starbucks Korea has launched Cherry Blossom White Chocolate, Cherry Blossom Green Tea Cream Frappuccino, and Cherry Blossom Latte, all of which are topped with strawberry whipped cream and flaked strawberry chocolate.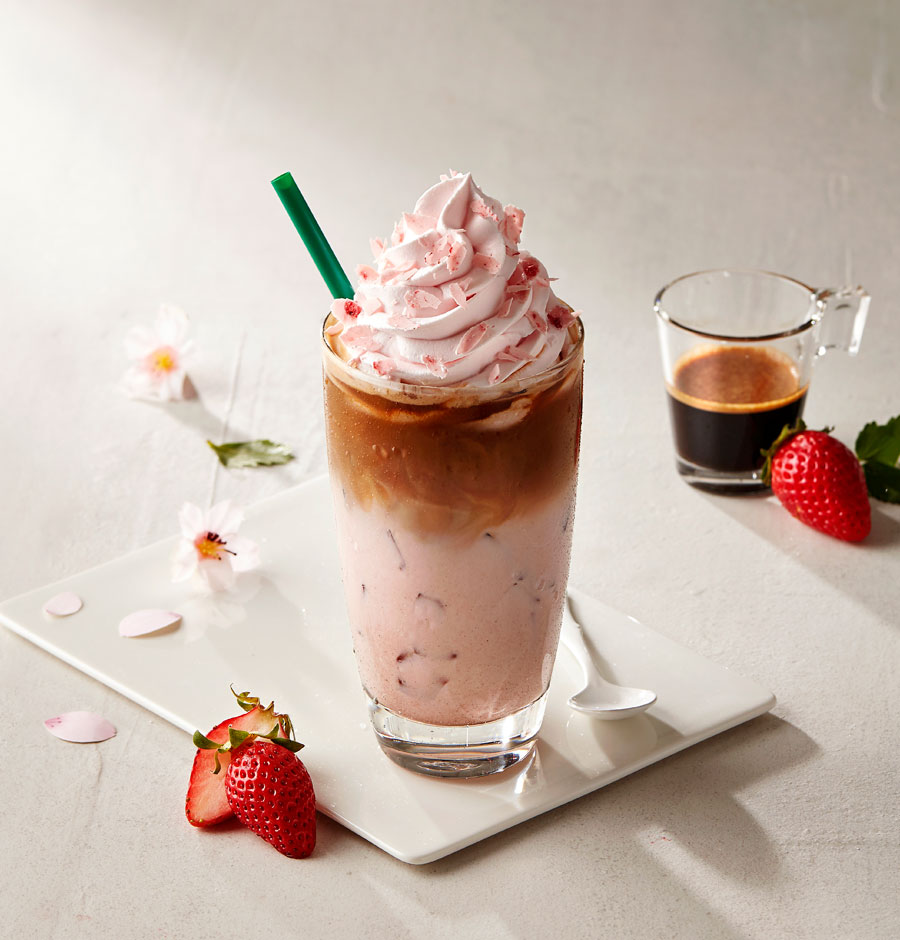 Cherry Blossom Merchandise
However, the most popular spring season items at Starbucks Korea are their merchandise, which includes mugs, glasses, portable mugs, plates, and coasters. The star of this season's Starbucks Korea merchandise goes to the LED tumbler, which lights on to show beautiful cherry blossom petals in a night sky.
Cherry Blossom Ending
Cherry blossoms also seem to inspire musicians to write songs for the season, as the everlasting popularity of Busker Busker's "Cherry Blossom Ending" proves. Released in 2012, the song comes back to the top of local music charts every spring, even earning a nickname "Cherry Blossom Zombie." Another popular spring K-pop songs about cherry blossom include HIGH4 and IU's "Not Spring, Love, or Cherry Blossoms."
By Heewon Kim