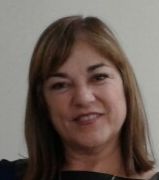 The presidential election is not the only race that is taking place on Nov. 8. In fact, the election for the United States Senate perhaps deserves just as much attention.
Orange County Congresswoman Loretta Sanchez, a popular figure among Korean-Americans, is vying to become the first Latina to serve in the U.S. Senate. Following Senator Barbara Boxer's upcoming retirement, Sanchez and California attorney general Kamala D. Harris are considered frontrunners for the Senate seats.
A veteran congresswoman with a 20-year experience, Sanchez specializes in homeland security and various military issues. She was one of the very few politicians to oppose the war in Iraq while the majority of the country's politicians were supporting it.
"The common consensus was that we must invade Iraq as there are weapons of mass destruction in that country," Sanchez said about the war in Iraq. "But I was a financial analyst before I became a politician. I analyzed meticulously and have concluded that Iraq does not possess any weapons of mass destruction. Some Orange County residents have spat on me and even sent me death threats for my opposition of the war, but even my colleagues now tell me that I was right to do what I did."
Sanchez garnered popularity among Korean-American voters after she spearheaded the movement to design Korean-language ballots for Americans whose first language is Korean.
She has already promised Korean-Americans to advocate for the Korean community in the U.S. with regards to issues involving the "comfort women," the East Asian women during the World War II who have been coerced into becoming sex slaves for the Japanese soldiers.
"I have the mentality of an outsider," Sanchez said. "Even though I work in Washington D.C., I go back to Orange County every weekend. I will not mention names, but there are people in Congress who remain in Washington D.C. without returning to their respective districts. They're busy attending parties in the nation's capital. Those are the people who form the majority at the moment."
Sanchez added, "I'm a Californian even though my job is in Washington D.C. I will never disregard my duty to represent Southern California."
Irvine Mayor Steven Choi, one of the most prominent Korean-American politicians, also reportedly has a close professional relationship with Sanchez. "She is one of few politicians who understands where the Korean-American community stands."
"I've known him for 20 years," said Sanchez. "I believe that he will become the second Korean-American Senator. I hope the Korean-American community rallies behind me for the upcoming election."
By Michael Won