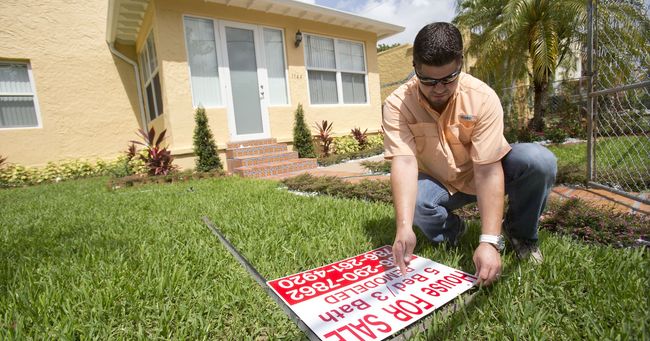 A Korean-American homeowner, who is only identified by his last name Kim, put his house on sale two months ago, but has not received a single offer.
He set his asking price a bit higher than average as real estate prices in L.A. has increased over the last few years, but his demands were dismissed by buyers amid the change of climate in the home buying market.
Offers began coming in after Kim lowered his asking price by about $40,000, but even then, those were still around $20,000 short of his demand.
Home-buying market is clearly changing. Until June, sellers were regularly offered prices that were higher than their demands as competition among buyers remained fierce. In recent months, however, the table has turned due to a number of factors.
There are four major factors that have affected the change, real estate experts in Southern California say; (1) more sellers are lowering their home prices, (2) homes sold for less than the initial asking prices, (3) certain regions of Southern California experiencing decrease in home sales, (4) home-buying competition slowing down.
"Many agents say that the real estate market is not as vibrant as it was earlier this year," said Seung-hyun Nam, the Korean Real Estate Brokers Association SoCal. "Buyers recently have become more reluctant as the home prices have been rising until recently."
In July, four of Southern California's six counties saw its average home prices either remain the same or decrease, according to real estate analytics firm CoreLogic. While home prices in Orange County, San Bernadino and Ventura County have dropped, even in L.A. County, where the average home price increased over the last month, the rise was only by $1,500 at $531,500 with a total of 7,285 deals in the month of June.
The recent change has become even more prominent in August, many experts say. Some expect that an adjustment period may be required before home values are stabilized.
"Some buyers have delayed their purchase as home prices have increased," said Realty One president Heather Chung. "Also, there are less Chinese buyers, who've been active in the home market in recent years. There may have to be a price adjustment period."
The struggle to sell homes has become greater for properties that cost over $1 million.
"A recent deal for a home that was listed at $1.35 million needed three adjustments and was eventually purchased for $1.25 million," said one realtor, who wished to remain anonymous. "There were two buyers who wanted to purchase a condo unit in Downtown L.A., but deals for either of them never came to fruition as they couldn't come to an agreement with the seller over the home prices."
To counter this emerging trend, some condominiums are now on sale at lowered prices. One of the luxury condos in L.A. Koreatown has recently lowered its price by $60,000.
"The current phase is more of a stabilization than an adjustment," said Yeon-jung Chung, the Bee Investment president. "But the interest rate still remains low. As long as the asking price is reasonable, selling homes is relatively an easy task."
By Sung Cheol Jin