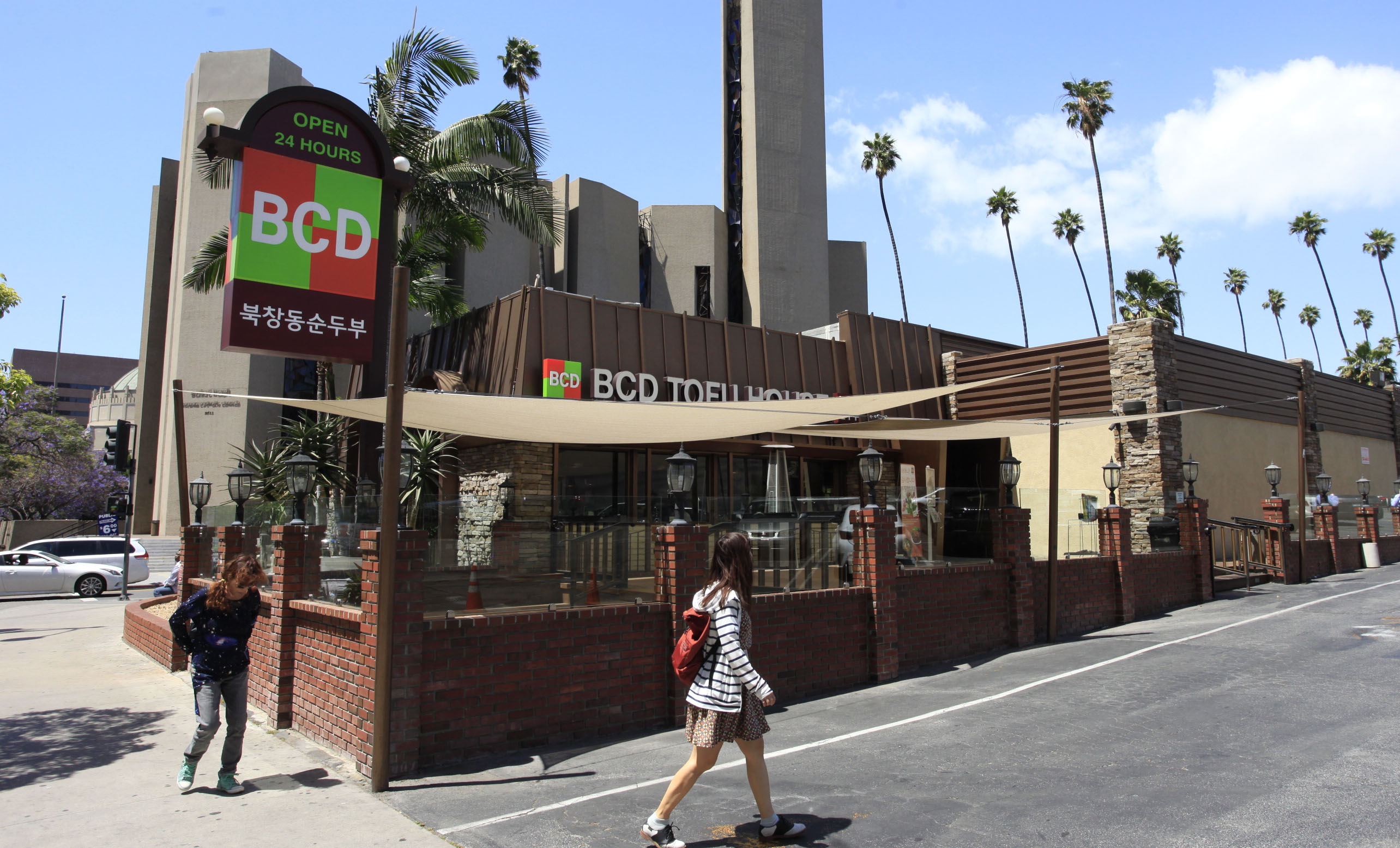 BCD Tofu House on Wilshire is the landmark of Los Angeles Koreatown. For the past 20 years, BCD has been serving hot pots of Korean taste day and night. Started as a small restaurant in a mall, BCD now has grown up to a big restaurant chain with 13 locations allocated throughout California, New York, and New Jersey.
Even before Korean BBQ places, BCD started their endeavor to bring Korean-Wave to American food culture with a passion to spread Korean cuisine around the world. Expanded throughout the U.S., BCD is now acknowledged as a restaurant chain widely loved in multi-ethnic communities such as LA K-Town.
What are the reasons for BCD's success? The first quality is its concerns for the customers' well-being. Even though it costs them 30% more when using organic tofu produced in the States, BCD made a decision to go 100% organic. This approach appealed to customers who seek for healthier lifestyles.
Another quality that made BCD's success is in Korean culture well-infused in its food. Through rice served in individual stone pots and various banchans served even before ordering, customers could experience uniqueness of Korean culture.
For the past 20 years, BCD achieved their goal to deliver the taste of Korea to a greater population outside of Korea with their motto being "Clean hands, Warm hearts, and the Best taste."
Original document available from www.koreadaily.com/news/read.asp?page=8&branch=LA&source=LA&category=economy&art_id=4224669
Translated and edited by Heewon Kim