With increasing popularity of Blow Dry Bars, more and more people are showing interest in how to take care of hair in healthier and easier ways. Blow Dry is a perfect substitution for those who wish to change their hair styles without coloring or cutting. Here is a step-by-step guide to blow dry.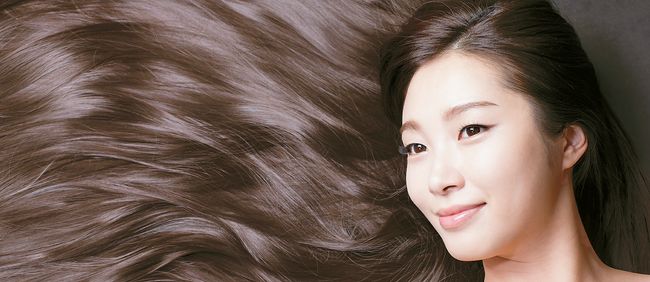 1. Find products that best fits your hair type
Hair care products, including shampoos and conditioners, should be chosen based on your hair type. If your hair falls weakly, choose volumizing products; if your hair is curlier, smoothing products with silicone and oils will be the best choice.
2. Use the towel carefully
There are two things you want to avoid when drying hair with a towel: rubbing and wrapping. When you rub your hair with a towel, friction will make your hair unkempt. People usually wrap their hair with a towel after taking a shower; however, such habit devolumizes hair by pressing the roots.
3. Avoid bathroom when drying
Many people stay in the bathroom after shower to dry hair. However, humidity in the bathroom after shower makes bathroom the worst place to dry hair. Move to somewhere drier to dry hair fast and perfectly.
4. Dry without drier until the last minute
Leave your hair alone at least for 20 minutes after shower so that it can be dried naturally. Experts recommend drying with an electronic drier after 70% of your hair is dried naturally, in order to minimize the damage.
5. Try Quick Dry Sprays
Quick Dry Sprays reduce time to dry as it leave the hair shining. Right after drying with a towel, spray a Quick Dry product to make your hair dry faster and wavy with more natural look. If you want more volume, try volumizer sprays.
6. Bangs first
If you have bangs, dry bangs first. Use a round brush to give volume to your bangs.
7. Make divisions before drying
To give more volume while saving time, divide the whole hair into 1.5-inch sections and dry each section at a time. Use a medium round brush to pull hair taut, roll inside toward the end, and leave for 4 to 5 seconds. Avoid using metal brush, since heated metal will burn your hair and tear the cuticles in hair.
Here are some product recommendations for each hair type: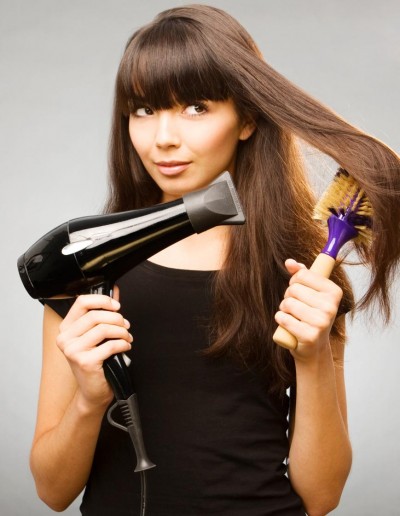 Unkempt
Styling Cream: Moroccanoil Hydrating Styling Cream 75ml, $13.50
Hair Serum: Garnier Fructis Sleek & Shine Anti-Frizz Serum 5.1 oz, $5.99
Dry Oil: Dove Pure Care Dry Oil 3.3 oz, $12.99
Thin
Mousse: L'Oreal Boost It Volume Mousse 48.3 oz, $4.99
Root Volumizer: Karastase Lift Vertige 75ml, $37
Texture Spray: Nuance Salma Hayek Mamey Fruit Texture Spray 5oz, $19.99
Curly
Conditioning Spray: Alterna Caviar Anti-Aging Moisture Milk 5.1oz, $30
Smoothing Cream: TRESemme Get Sleek Blow Dry Balm 3oz, $7.99
Hair Oil: Suave Moroccan Infusion Styling Oil 3oz, $7
Straight
Mousse: Herbal Essences Conditioning Mousse 5.2oz, $4.99
Volumizing Spray: Phyto Phytovolume Volumizing Spray 1.7oz, $29
Hair Spray: Kardashian Pure Glitz Hair Spray 12oz, $15.99
Original document available from www.koreadaily.com/news/read.asp?page=11&branch=NEWS&source=&category=lifenleisure.livingnstyle&art_id=3633647
Translated by Heewon Kim