Fall is the best season to stock up some extra fat for the colder season. The weather is chill just about nice enough to enjoy dining inside or outside, grocery markets display newly harvested fruits and grains, and there are seasonal items released everywhere.
Of course we can't talk about seasonal food items in fall without mentioning Pumpkin Spice Latte from Starbucks. Unfortunately, PSL is not a thing in many countries outside of the US and among them is included Korea.
However, global food franchises landed on Korea show how they successfully localize their menus even without PSL. Below are some of the best-looking seasonal items available only in Korea right at this moment.
1. Starbucks – Shot Green Tea Cake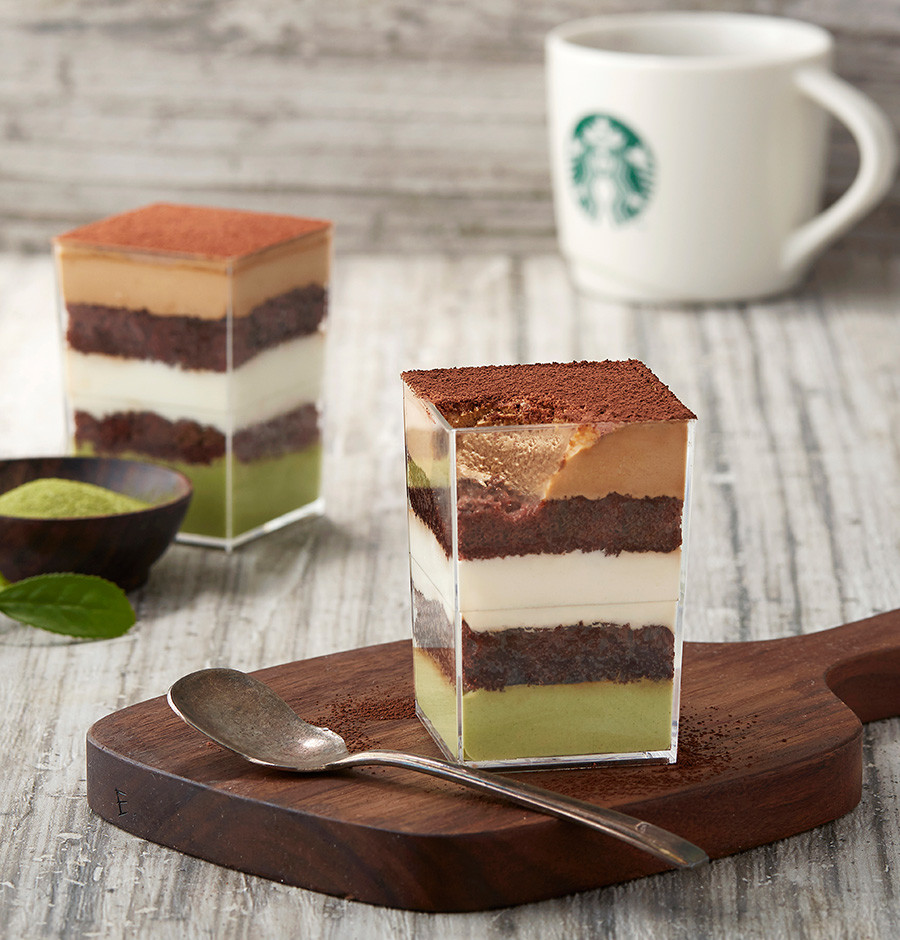 For the fall season, Starbucks Korea released various tea drinks including Shot Green Tea Latte, which is basically a green tea latte with an extra shot of espresso. We can always add a shot to the regular order of green tea latte anywhere, but we can't get the cake version of it, Shot Green Tea Cake, outside of Korea.
Shot Green Tea Cake is a layered cake of green tea, cream cheese, and mocha mousse. Layered between each flavor of mousse is a sheet of chocolate caked soaked in coffee, which makes the cake more tiramisu-esque.
2. Pizza Hut – Chunky Pumpkin Deep Dish Pizza
Just because there is not PSL in Korea, don't presume that people in Korea don't appreciate pumpkin as a seasonal vegetable in fall. Pizza Hut Korea introduces deep dish pizza topped with chunks of pumpkins.
Chunky Pumpkin Deep Dish Pizza is nothing more than what the title of it says. On top of the deep dish pizza filled with three different kinds of cheeses, chunks of pumpkin pieces are sprinkled. It may sound simple, but the combination of savory cheese and sweet pumpkin will make you agree that simple is the best.
3. Burger King – Camembert Mushroom Whopper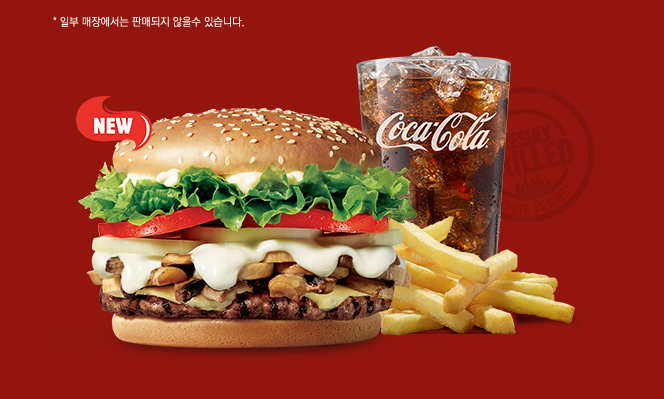 Along with pumpkin, mushroom is one of the widely loved seasonal vegetable in Korea. Burger King Korea takes fall mushrooms, slices them, and grills them thorough to sandwich them between a whopper. To add more flavor, they use camembert cheese, which goes perfectly well with the mushroom.
4. Auntie Anne's – Sweet Potato Cream Cheese Sticks
Did you know that Korean sweet potatoes are different from ones you can find in the states? First of all, its color is not as neon as the western ones and second of all, IT TASTES MUCH BETTER. It is less watery so its texture is harder and the sweetness is tender, yet well exceeding what you expect from sweet potatoes here.
Auntie Anne's Korea did a spectacular job utilizing these Korean sweet potatoes to fill their pretzel sticks. Sweet potato mousse adds sweetness to the slightly salty pretzel and the combination of sweetness and saltiness is perfected with cream cheese.
5. Krispy Kreme – Pokemon Donuts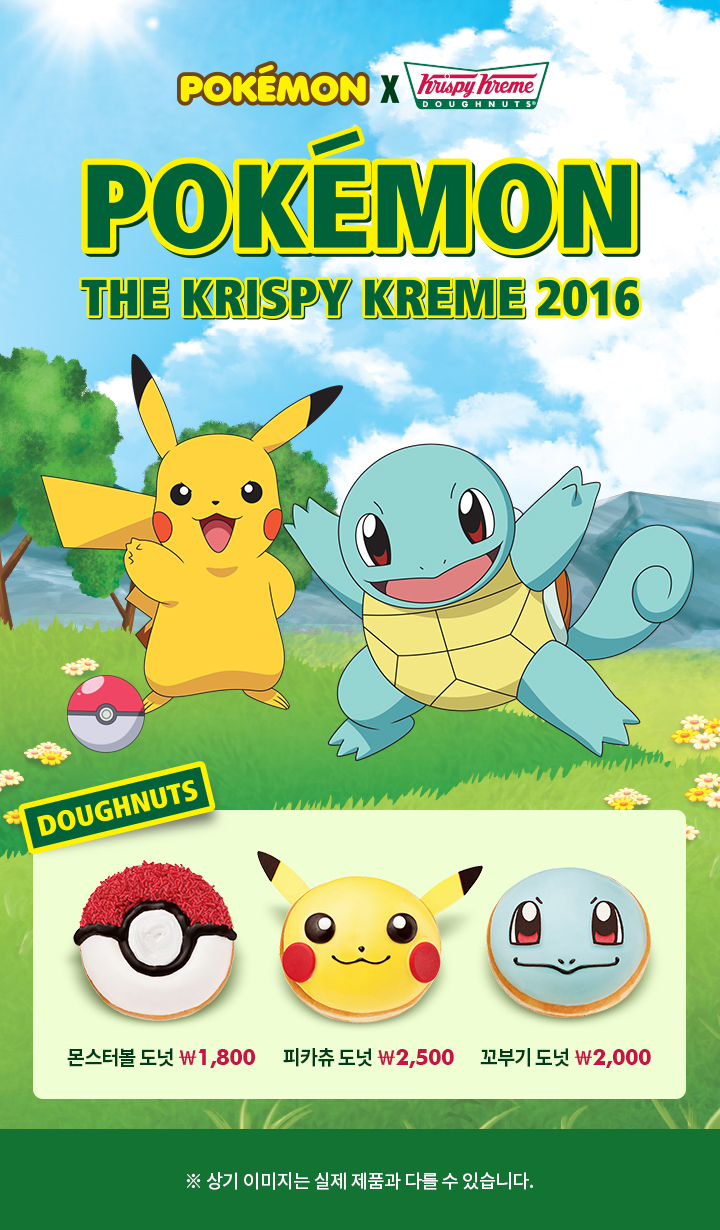 What does Pokemon has to do with the fall season? Nothing (but maybe it's a good season to catch a pokemon). But take a look at these donuts, available in three shapes – Pikachu, Squirtle, and Poke Ball. Don't you just want to catch them and eat them at once?
By Heewon Kim