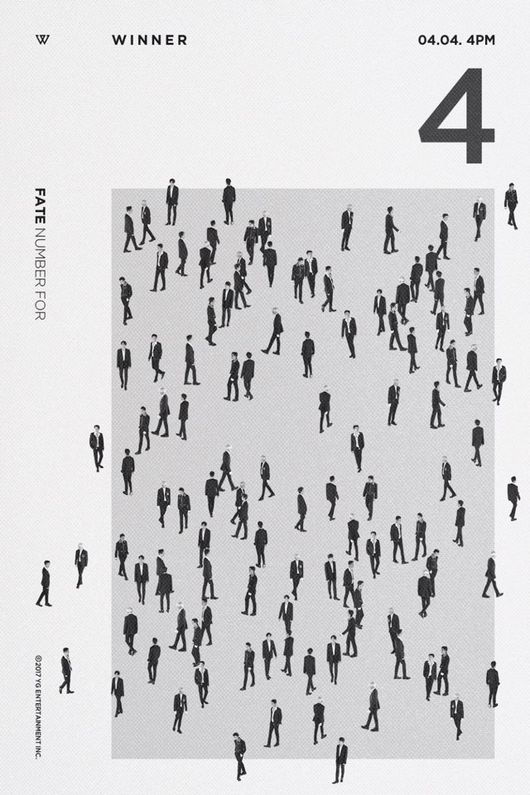 K-pop boy group Winner is returning as a four-member group. Upcoming album, which is scheduled for the release on April 4 at 4 PM KST, is a new release in 14 months.
What is noticeable about Winner's upcoming release is its emphasis on number four. Releasing new album, "Fate Number For," the group implies the significance of number four by placing the number on the album's cover as well as unveiling new tracks on April 4 at 4 PM. Fans take this message as Winner members' resolute will to start anew with the remaining four members.
"Although Winner had to go through an unexpected crisis, their teamwork now is stronger than ever," said an official source from their agency YG Entertainment.
"Because they had stopped all activity for the past 14 months, members are feeling apologetic toward fans while they're also eager to be back on stage. Their comeback is set for April 4 and we're willing to support their activities which will include both musical activities and variety show appearances."
While Winner is at the final stage of the comeback preparation, it has been revealed that the upcoming album will have two title numbers that are written by member Kang Seung-yoon.
Original article by Kim Eun-ae
Translated by Heewon Kim