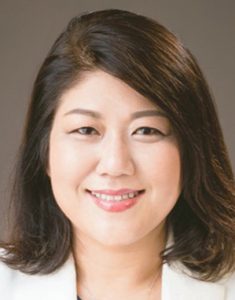 By Grace Yoo 
The author is a candidate for the Los Angeles City Council District 10.
Running for City Council in Los Angeles is an eye-opening experience. Most of the time I spend with voters is inspiring. Hearing their suggestions about how we can resolve the challenges we all face gives me hope that our city will again thrive.
The residents, the small business owners, and even the young people who are not yet eligible to vote but see it as an opportunity for positive change keep me motivated. I need that motivation because the politics are awful.
When the 1992 riots ravaged our city, I stood next to people of different ethnicities, religions, and backgrounds to first clean and then help rebuild. The strife, anger, and hate that brought the riots to our doorsteps eventually were replaced by unity, agreement, and trust. I have spent my entire professional life working towards creating a world where people who disagree on policy can still find mutual ground and come to a consensus.
Unfortunately, other politicians often conduct themselves differently. The election in Council District 10 has already turned nasty. My opposition is telling voters that I'm an "outsider" and "not really from the district." This is obviously about my ethnicity, not about where I live because I live in the district and have for more than a decade. I have lived in Los Angeles since my family emigrated here from Korea in 1974. I am a proud LAUSD alum who started in kindergarten and graduated from an LAUSD high school.
Although I left Los Angeles for law school, I returned and worked for the LA County Children's Law Center as a legal advocate for abused and neglected children. I led the Korean American Coalition as its executive director for 10 years. For decades, I have worked and volunteered in Los Angeles and most of that time has been in Council District 10.
My opponents have also suggested that my campaign is being funded by "outsiders." Again, this is hard to see as anything other than a racist attack. Candidates for Los Angeles City Council are required to publicly report in detail every donation we receive over $100. The reporting includes the name of the donor, their address, and other important details. This information can be found on the City Ethics Commission website for anyone to see.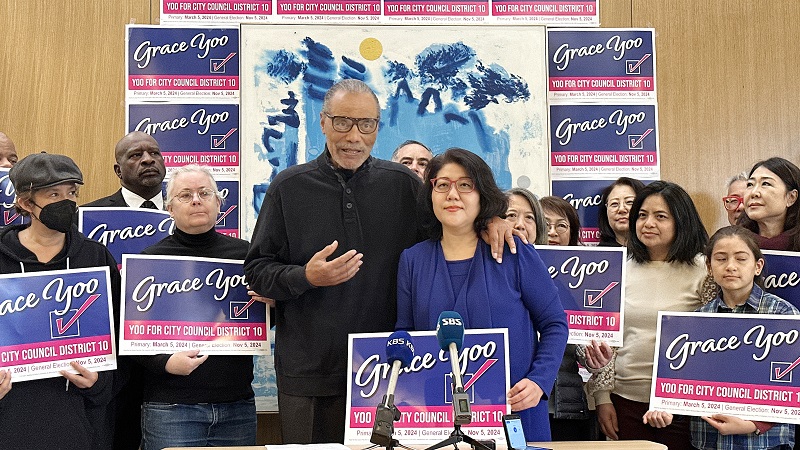 If my opponents were telling the truth, they would say that I have received the most donations from people within CD 10, more than any candidate in this race. I have also received the most amount of funds from CD 10. Below is a list of who has received what among the leading candidates and the numbers don't lie – I am the candidate with the most support from within the district.
I like being honest. The truth is Appointed Councilmember Heather Hutt lives in the district and is from the district. Assemblymember Reggie Jones-Sawyer has been living outside the district and the assembly districts he has represented do not overlap with CD 10.
In terms of ethnicity, the district is arguably the most diverse of any district in the City of Los Angeles. But good public policy sees beyond ethnicity. I will lead with a focus on unity, not division. Frankly, we need many more leaders who will unite us and help us find ways to work together in our great city.
I hope you will reject these divisive comments and support my candidacy. Not because of my ethnicity, or anyone else's, but because I am the best candidate to represent the needs of the residents in CD 10. Let's make this a campaign about policy, not dirty, dishonest politics. By working together, we can make positive change and ensure that everybody in our community thrives.
Campaign Donations in L.A. City Council District 10 for the 2024 Election:
Source: L.A. City Ethics Commission; https://ethics.lacity.org/elections/
Total amount of donations from within the district:
Grace: $74,185
Heather: $61,340
Reggie: $16,876
Total number of donors in the district:
Grace: 171 donors
Heather: 105 donors
Reggie: 45 donors
Total unitemized donations (under $100):
Grace: $6,798
Heather: $545
Reggie: $951
Total raised as of 9/30/2023 including in-kind donations:
Grace: $186,714
Heather: $174,785
Reggie: $174,126
Actual cash-on-hand as of 9/30/2023 (amount in the bank) once incurred debts are accounted for:
Grace: $140,143
Heather: $97,895
Reggie: $78,038