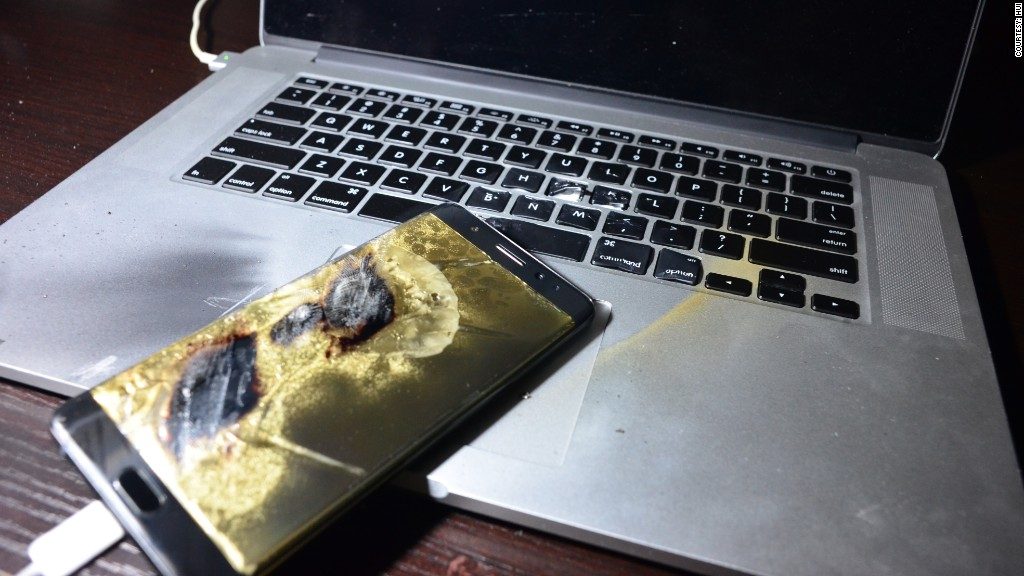 A Korean-American man in Los Angeles, only identified by his last name Kim, is still using his Samsung Galaxy Note 7. He has not even updated his software since purchasing the phone.
Kim says he does not understand why the phone has been recalled when he has not run into any problems with it. He added that he plans to simply keep the smartphone even if it no longer works.
Much like Kim, many Korean-Americans who purchased the Samsung Galaxy Note 7 still remain in possession of the phone, although it has been recalled for months now for defects that led to some devices exploding.
Verizon's premier dealer All Star Wireless president Jong-won Choi told the Korean Daily that about seven to eight in every 100 Galaxy Note 7s still have not been returned.
Samsung and wireless telecommunications services providers have included a software to block Galaxy Note 7 users from charging their phones in its new system update, but some consumers have blocked the update to retain their phones.
Consumers argue that Samsung's reluctance on simply letting those who want to use the phone is invasion of private assets.
As is the case with Kim, there are many reasons as to why some users insist on keeping their Galaxy Note 7s. Some find attraction in the possibility that higher rate of recall will make their phones rare, while others are expecting larger compensations for returning.
Some even believe that exchanging their phones when a new model (Samsung Galaxy S8) is released would give them a bigger bargain.
Even in Korea, the rate of recalled Galaxy Note 7s still remain at 95 percent. That means approximately 50,000 people are still using the hazardous device. Some users have even created blogs and website to share information about how to block system upgrades.
In response, Verizon recently announced that Galaxy Note 7 users who still have not returned their phones will have to pay a full price when purchasing the next model.
Meanwhile, Samsung plans to announce on Jan. 22 about the cause of Galaxy Note 7's defects. It is believed that the battery is containing hazardous contents.
By Sung Cheol Jin