Good morning! It's Monday, July 31. Sizzling heatwaves grip North America, Europe, and Asia after the Earth recorded what scientists said were likely its hottest days in modern history.
In this edition of Katchup Briefing, we'll delve into a recent incident involving a Korean-American couple that sheds light on the seriousness of marijuana smuggling from the United States into South Korea. Keep in mind that possession of marijuana in Korea is punishable by up to five years in prison, while smuggling it can result in life imprisonment.
Welcome to Katchup Briefing, the Korea Daily's weekly English newsletter. Here, I will keep you informed with the latest news updates and perspectives from the Korean American community. If you're interested in exploring more articles and columns from previous weeks, please visit koreadailyus.com.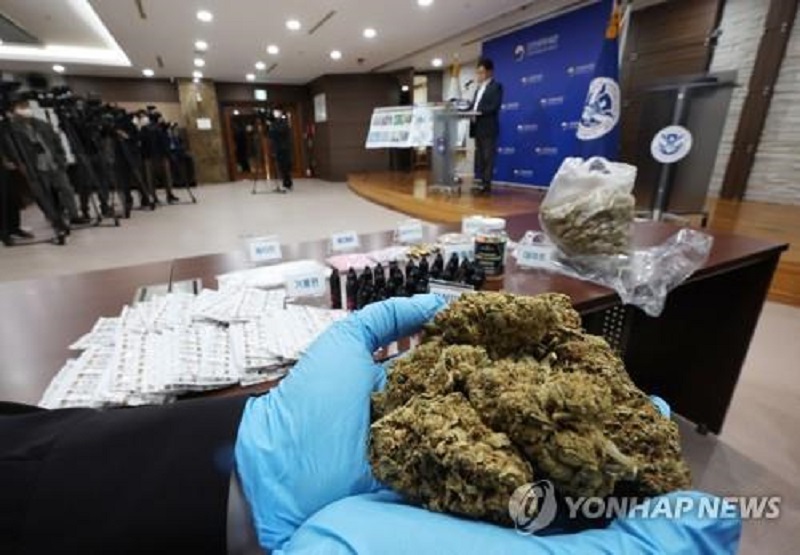 A recent incident involving a Korean-American couple has shed light on the seriousness of marijuana smuggling from the United States into South Korea.
The couple, who purchased an enormous amount of marijuana in the United States, attempted to smuggle it into Incheon International Airport via a courier. Unfortunately for them, Korean state prosecutors apprehended them, leading to severe legal consequences.
The 35-year-old Korean-American man, referred to as Mr. A, and his 43-year-old Korean courier, Mr. B, were arrested by the Incheon District Public Prosecutors' Office's Special Investigation Unit for Narcotics Crimes on suspicion of violating the Narcotics Control Act. Additionally, Mr. A's wife, Ms. C, also a Korean-American, was indicted for her involvement in the crime.
The couple managed to purchase a staggering 4,500 grams of marijuana (worth $347,000 in the Korean black market, roughly ten times the market value in the U.S.) and cleverly vacuum-packed it for concealment before attempting to transport it to South Korea. Their smuggling operation was thwarted when Incheon Airport Customs detected the marijuana through X-ray inspection, leading to their immediate arrest.
As the legalization of recreational marijuana has increased in the U.S., cases of marijuana smuggling into South Korea have seen a significant rise. Of the 50 U.S. states, 37 have legalized the smoking of medical or recreational marijuana, including California, New York, New Jersey, and Virginia. California, for instance, legalized medical marijuana in 1996 and recreational marijuana in 2016.
According to the Korea Customs Service, 76 percent of marijuana smuggling seizures are from the United States, 10 percent from Canada, and 4 percent from Vietnam. The Korea Customs Service is intensifying its screening measures for marijuana smuggling, particularly for air travelers arriving from the United States. They are also conducting more rigorous pat-downs at immigration checkpoints.
It's crucial for Americans planning to travel to South Korea to be aware of the country's strict stance on marijuana. In Korea, marijuana is classified as a narcotic and is strictly prohibited.
Korean citizens caught using marijuana in foreign countries face criminal penalties, while foreigners in Korea found smoking marijuana can be deported. Possession of marijuana is punishable under Korean law by up to five years in prison, and smuggling it can lead to life imprisonment.
Therefore, if you are planning to visit South Korea, it's essential to refrain from using marijuana before your trip and to ensure that you do not carry any marijuana or related products in your luggage. By staying informed and abiding by the country's laws, travelers can avoid serious legal repercussions and have a safe and enjoyable visit to South Korea.
By Mooyoung Lee   lee.mooyoung@koreadaily.com