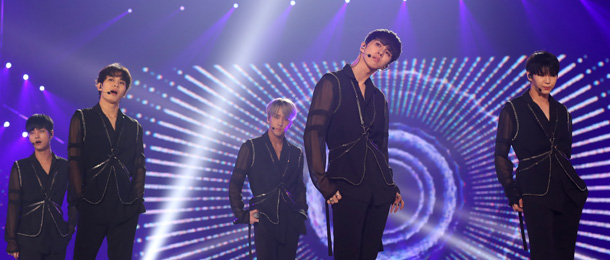 VIXX will return with their third album "Kratos", which is a part of their year-long three-part project "VIXX 2016 CONCEPTION," on Oct. 31.
The project, which was announced early this year, took on the theme of various concepts based on Greek mythology. The first two albums of the project, which were titled "Zelos" and "Hades," contained their first two singles "Dynamite" and ""Fantasy," which were released to positive reception.
The final part of the trilogy "Kratos" is expected to wrap up the story of the project, leaving fans excitedly waiting to hear the conclusion of the project.
The group's latest single "Fantasy" was released j in August, surprising fans with the announcement of their early return.
According to the band's agency, Jellyfish Entertainment, the group is currently hard at work to complete the final piece for the project, which will feature a new style of music.
The boy group originally debuted in 2012 through the Mnet survival reality program "MyDOL." They recently completed their third solo concert "Live Fantasia – ELYSIUM" in August.
By Chung Jin-hong