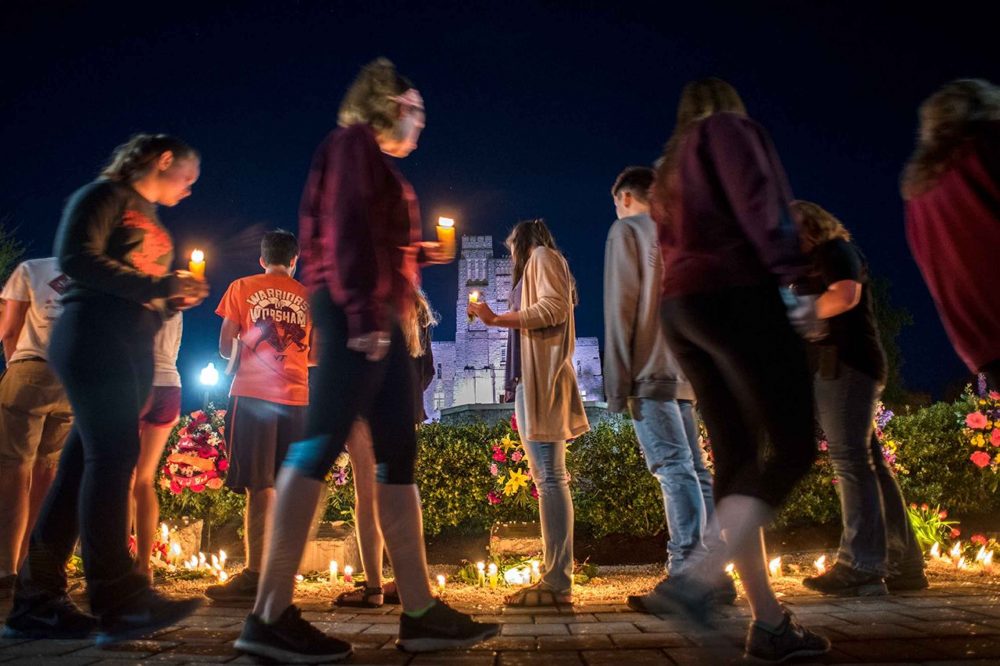 On April 16, Virginia Tech held a series of event to mark the tenth anniversary of the campus shooting tragedy that killed 32 people.
Virginia Governor Terry McAuliffe, along with the survivors and families of the victims, attended the remembrance event at the Blacksburg campus. In the morning of April 16, Governor McAuliffe, Virginia Tech President Tim Sands, and President Emeritus Charles Steger participated in a wreath laying and moment of silence ceremonies, which was followed by a day-long series of events that commemorated the lost lives.
Previous to the 10th anniversary on April 16, a performance by Virginia Tech Wind Ensemble and Choirs and a 3.2 Mile Run were also held to pay tributes to the victim.
"April 16, 2007, was the worst day of my life," recalled Senator Tim Kaine, who was the governor at the time of the shooting, through the column on Richmond Times-Dispatch. "I wanted us to do anything we could do to reduce the chance of such a tragedy ever happening again."
Meanwhile, the Korean American community is also paying attention not to repeat such tragedy. "We need to enhance the professional counseling system to prevent such disaster," the Family Counseling Center of Greater Washington's chairperson Sin-ja Shin emphasized at the press conference on April 14.
Original article by Shim Jae-hoon
Translated by Heewon Kim