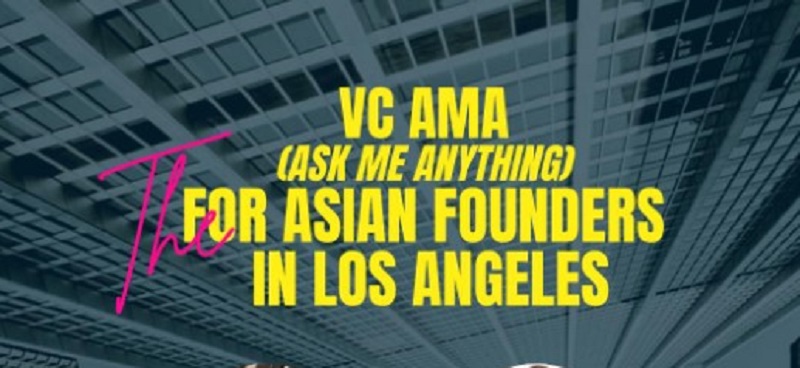 541 Ventures, an LA-based seed-stage VC (venture capital) firm, and S'HAMPAGNE, a startup advisory firm, will host a VC AMA (Ask Me Anything) session for Asian founders in Los Angeles.
The AMA session will take place from 2 p.m. on June 29 at Ethos Society in Koreatown, Los Angeles, aiming to bridge the gap between Asian tech founder communities in Southern California and the VC community.
"LA's tech talent pool is abundant, yet there is a notable gap between Asian entrepreneurs and VCs. This AMA aims to build a strong innovation ecosystem for Asian tech entrepreneurs, offering crucial financing insights from seed to Series A, and facilitating their growth," said Eunse Lee, founder and managing partner of 541 Ventures.
"It has been a challenging period for founders and VCs. This event will strengthen the connection between them, providing guidance on where to focus, how to enhance strategic knowledge, and overcome difficulties. Together, we will explore win-win situations," said Sarah Song, founder and startup consultant at S'HAMPAGNE.
The event will include a fireside chat with three experienced VCs – Eunse Lee (the Founder and Managing Partner of 541 Ventures), Hyun Koo (Partner at March Capital), and Saewook Lee (Managing Director and CEO of Woori Venture Partners US – a US arm of CVC of a South Korean bank Woori Bank), moderated by Prof. David Y. Choi (Conrad N. Hilton Chair of Entrepreneurship at Loyola Marymount University) and an AMA session facilitated by Sarah Song (Founder and CEO of S'HAMPAGNE), followed by a casual networking mixer.
This is a complimentary event, and those who wish to participate can sign up online at the provided Eventbrite link:https://www.eventbrite.com/e/vc-ama-for-asian-founders-in-la-tickets-652503273857?aff=oddtdtcreator