The Hundred-Foot Journey, the 2014 film pleases the audience's eyes by presenting a variety of romantic food. The main character Hassan and his family move to a small village in the South of France from India. In the beginning of the film, when the family is having a hard time trying to settle down in their new "home", a chef named Margaret treats them with the local food. Here, what makes the scene so impressive is the food plating. Margaret, who had to prepare the food all of a sudden, simply brings a variety of different food on romantic wooden plates.
These days, many cookware shops have cookware that are made out of wooden material. Ranging from chopping boards with different shapes and colors to unique wooden dishes, these wooden cookware are preferred by many cookers who like the trendy way of food plating. Using a wooden chopping board, you can plate various types of food all on one big wooden board. Food ingredients that don't need cooking can look like a fancy dish if they are well placed on the board. Especially ingredients such as vegetable, cheese, fruits, and meat go along well with the wooden material.
Brunch
In the weekend morning, you can prepare a romantic brunch using the wooden cutting board. First, cut a loaf of baguette and place it with jam and butter. Cut raw mozzarella cheese and put some basil and balsamic sauce. Boil lentils and put them in a small bowl. Cook vegetables like carrots, asparagus, zucchini, and eggplants in the oven, and put them on the wooden board with dip sauce. On the rest of the cutting board, you can also put a variety of fruits, dried fruits, raw vegetables, and almonds.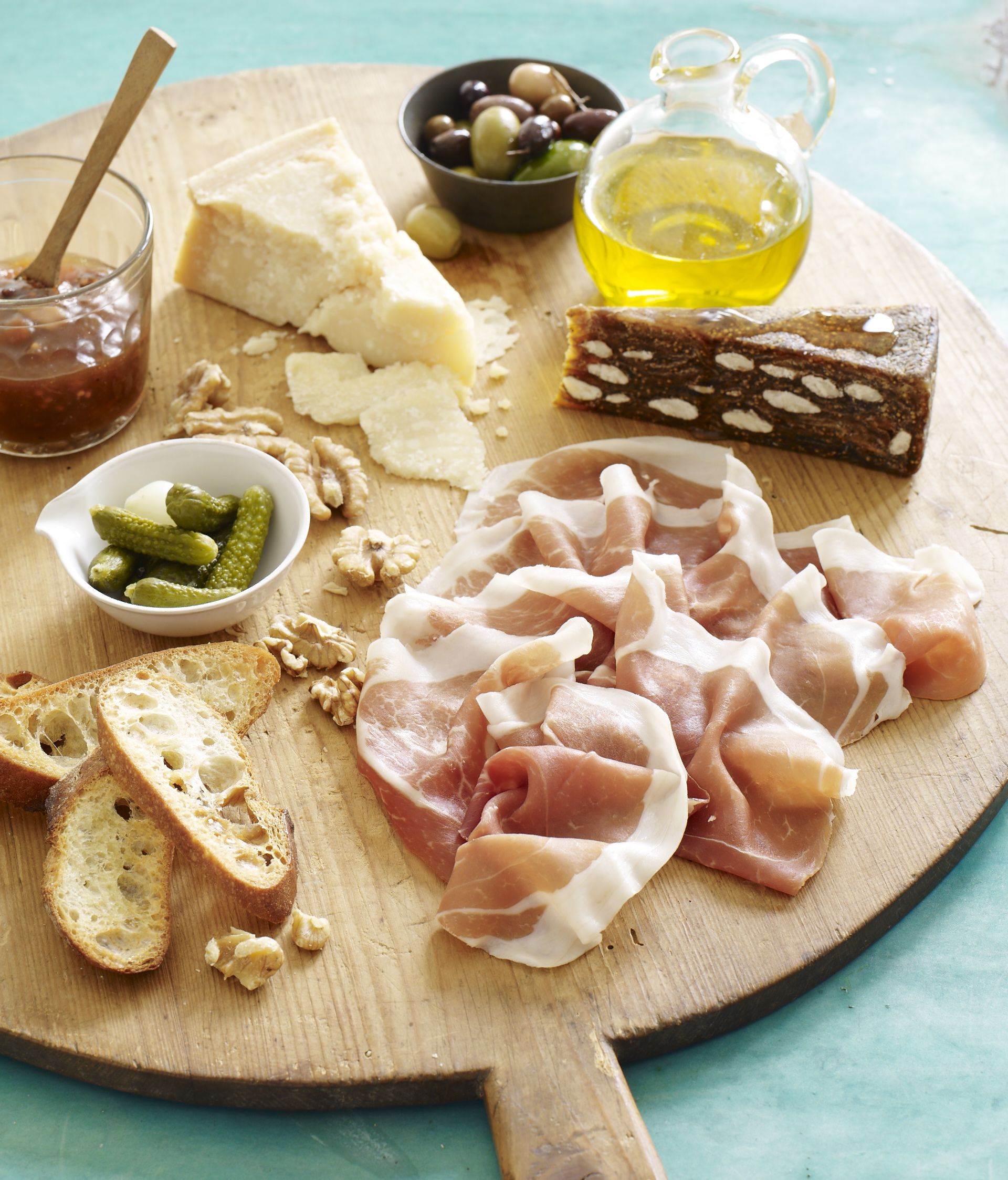 Wine Snack
A wooden board is perfect for a romantic wine and snack time. Put two to three types of cheese on the board and decorate the surroundings with biscuits and other snacks. Then, place salami or ham little by little, and in between, place fruits and jam. Wooden plates are especially useful for plating uncooked food, because it makes an exotic and romantic mood. You can also use mini-sized wooden boards for personal finger food plates when opening a house party.
When feeding children, try using colorful wooden boards to stimulate their appetites. On the wooden boards, place boiled eggs, fruits, cheese, and vegetables in a colorful way so children can have fun while eating. Even when welcoming unexpected guests, you can use the wooden board to serve your food in a stylish way.
Original document available at http://www.koreadaily.com/news/read.asp?art_id=4344129
Translated by Audrey Joung