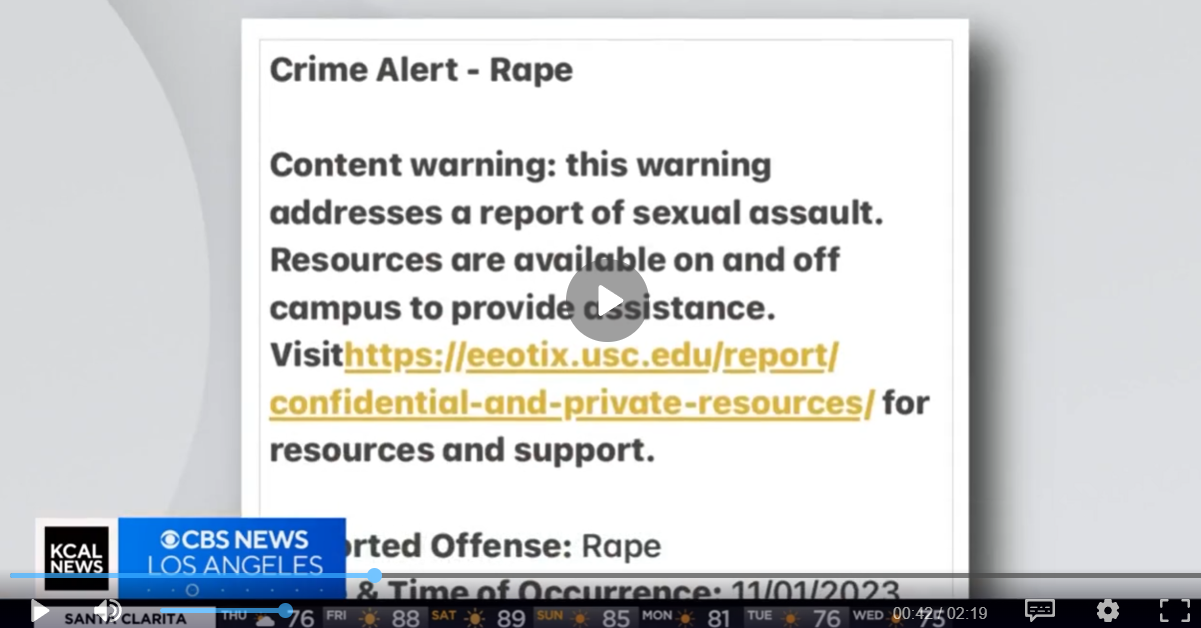 A University of Southern California (USC) student reported an alleged sexual assault by a Lyft driver outside her apartment in the vicinity of the University Park campus in the early hours of November 1.
The incident is said to have occurred at around 3 a.m. in the 3600 block of South Grand Avenue, just east of USC. The USC Department of Public Safety (DPS) issued a crime alert detailing the event. "The student took a Lyft ride from a club in West Hollywood to her apartment near the University Park Campus. When they arrived at her apartment, the Lyft driver raped the student in his car."
The driver reportedly left the scene following the incident. The student contacted the university and the Los Angeles Police Department (LAPD) shortly thereafter to report the crime.
Authorities are seeking a black sedan in connection with the case. The suspect is described as a male between 25-35 years of age, with black hair, a black beard, and a slender build.
Individuals with any relevant information are encouraged to contact the DPS at 213-740-6000 or the LAPD Southwest Division at 213-485-6571.
BY HYOUNGJAE KIM   [kim.ian@koreadaily.com]