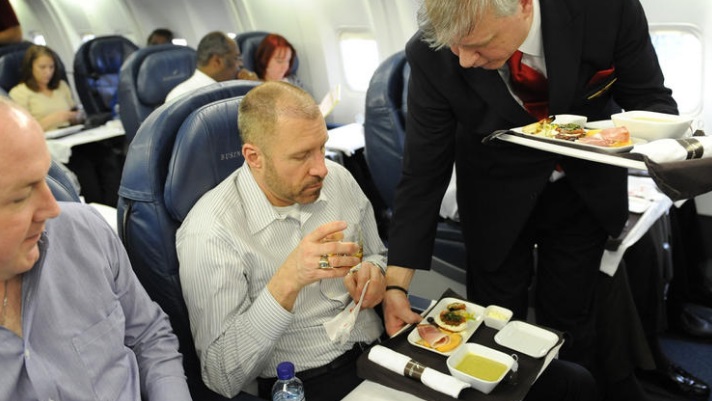 Customer services in the air are going through an evolution. Many airlines are increasing their in-flight free services and their general service quality is improving.
For a pleasing flight experience for their customers, airlines are strengthening their entertainment and food services.
Delta Airlines, starting on July 1st, will provide a free 'onboard entertainment' option for domestic flight passengers, as well. Before, domestic passengers were required to pay to watch premium movies.
United Airlines (UA) also has been expanding their in-flight streaming service. With the service, passengers can connect their smart phone or tablet with personal screens, pre-built in the seat, and watch movies or TV programs during a flight. For flights to the United States or Europe, UA is providing extra croissant, jam, and yogurt along with regular meals.
American Airlines (AA) was no exception in upgrading their services. Since April this year, they have been providing free biscotti cookies or pretzels in all flights. They also expanded their entertainment options including 40 to 60 TV shows and 300 music albums.
JetBlue is having the 'all you can eat' service, which allows passengers to get provided unlimited amount of snacks. JetBlue is especially applying up-to-date IT technology effectively, and most of its flights are providing Wi-Fi services.
Original document available at http://www.koreadaily.com/news/read.asp?art_id=4360482
Translated by Audrey Joung