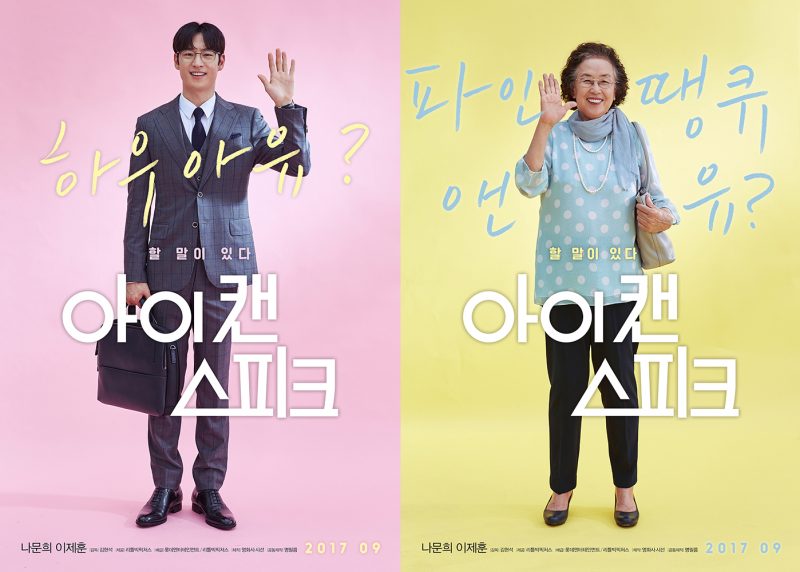 Humor can be the best medium to talk about a complicated topic sometimes. The upcoming Korean film starring Na Moon-hee and Lee Jae-hoon, uses humor as a tool to discuss a confrontational foreign relations issue.
I Can Speak, produced by Kim Hyun-seok of Cyrano Agency and C'est si bon, is a film that narrates an elderly woman's effort to speak about the injustice of the Imperial Japanese Army during World War II. During the war, women and girls from Japanese-occupied territories – namely, Korea, China, the Philippines, but more – were forced into sexual slavery.
The survivors of the sexual slavery are asking for a formal apology from the Japanese government. As the request is failed and the reconciliation is not yet made between Korea and Japan, the "comfort women" issue is still left as a sensitive topic.
Recently, several films have been released to discuss the injustice of the Imperial Japanese Army during the war. For instance, Spirits' Homecoming (2016) deals directly with the "comfort women" issue and recent film Anarchist from Colony (2017) is about the mass murder of Koreans after 1923 Great Kanto earthquake.
What differentiates the upcoming film from previous ones that discuss sensitive historical issues between Korea and Japan is its genre. While the others are categorized as historical period films, I Can Speak is a comedy film.
Under the surface, however, the film projects something more profound. Using the factual incident in 2007, when one of the victims testified before the U.S. Congress about the forced sexual slavery, as its motif, the film brings the life of the war victim to the center of its narrative. By doing so, the story naturally illustrates the sorrow of the victims and emphasizes the need for a collective action.
"I had worries about the film's indirect approach to the serious and sensitive conflict," said actor Lee Jae-hoon, in an interview with OSEN. "But it would be a great honor if people can pay more attention to the issue after seeing the movie."
"I wish that the film can soothe broken hearts of the remaining 35 survivors," the actor added.
I Can Speak had a press screening on September 6. The film will open in local theaters on September 21.
By Heewon Kim