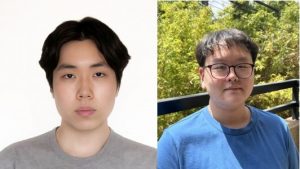 Two Korean American students in the Los Angeles Unified School District (LAUSD) have been honored with the 2023 Milken Scholars Award, each receiving a $10,000 scholarship.
David Lee from Larchmont Charter School and Jun Woo Shin from North Hollywood Senior High are among the 10 Milken Scholars selected in Los Angeles County this year, according to a list released on July 19 by the Milken Institute and the Milken Family Foundation.
Lee, as the president of GEAR, has provided free STEM programs to underserved students. He has demonstrated leadership by establishing his school's first science Olympiad and leading a 30-member team to a fourth-place finish at the Southern California competition, as highlighted by the foundation. Additionally, he has worked on a project to support youth mental health and volunteered at the Koreatown Youth Center (KYCC).
Shin has served as the president of AriAri21, a volunteer organization that spreads the joy of art throughout Los Angeles. He has raised funds through yard sales and recycling to transform graffiti-covered walls with art and has tutored local children in crafts and arts to enhance the community while providing educational opportunities, according to the foundation.
Lee will be attending Yale University, while Shin will be attending the University of Chicago, pursuing studies in medicine and neuroscience, respectively.
The Milken Family Foundation, established in Santa Monica in 1989, annually grants $10,000 scholarships to high school graduating seniors based on their academic excellence, community service, leadership skills, and their ability to overcome adversity and challenges.
BY NICOLE CHANG [chang.nicole@koreadaily.com]